Step 1
You meet our expert, multi-disciplined team and sit together to validate your ideas and feasibility at initial stages.
Step 2
Based on your requirements, we prepare the team to ensure the best startup technology solutions.
Step 3
After that, we create a high-performance app that looks and feels beautiful across any platform on time and budget.
Step 4
We manage the entire app lifecycle and giving 360-degree maintenance to your startup solutions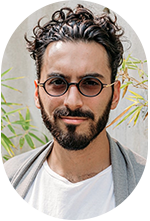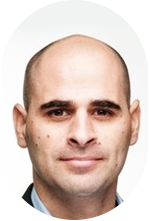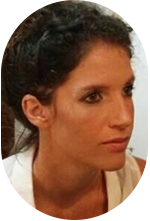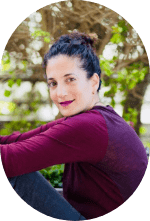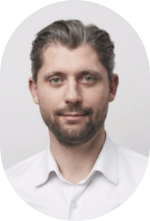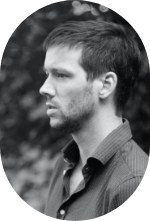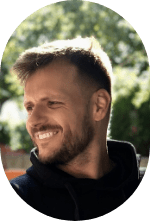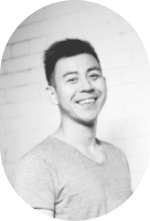 Michael Kadisha
Founder + CEO at Treedom
I'm inspired by our relationship and look forward to continuing our shared story. Thank you to Digicode for committing to the Treedom journey

Dr Oren Elisha
Principal scientist and AI group manager at Microsoft
We were able to focus on the unique value of our AI experts while maintaining professional excellence in the development cycle by working with Digicode.

Niva Gubergrit
Product Manager
Digicode team, always deliver on time and with high quality. From customer journey through the online system and into the data warehouses.

Hila Yehuda
Principal at Microsoft
Digicode proves being a reliable partner which is always there for you. They solve problems efficiently and are pleasant to work with.

Marc Degen
Co-Founder, Modum AG
These guys are Professionals, they developed an MVP for one of my projects. Well done, guys!

Frédéric Chenevard
CEO, We Are Owners SA
It was a pleasure to work with a very professional team. There is always someone available to discuss the project, or to execute the decisions made. I will work with them again.
Aleksandar Milosevic
Inventor bopy
Digicode team got very fast essence of what the app should do and launched it smoothly. I also appreciate them for their pragmatic and open approach.
James Zhao
Co-Founder and Product Developer, Thought & Function
We've been very happy working with Digicode. They've responded quickly and provided us with numerous high-quality candidates when needed to scale..

FAQ
What does a startup solutions partner mean?

A technology partner for startups is an agency or consulting company that uses its experience and knowledge to help you launch your startup solutions quickly and keep it growing at each stage of product development. Startup partners support strategy, tactical implementation and hands-on operation. They are result-oriented and focused on helping you decide on key features, iteration sequence, technology stack selection, presentation to investors if necessary, keeping key efficiency metrics and ROI in mind.
Digicode, as a startup solutions company, is willing to share our expertise and knowledge with our customers and guide them through the thorny journey of technology solutions for business startups. Our startup customers enjoy this bonus entirely free of charge.

How do you collaborate with us during the development?

We start with analytics to dive deeper into your project. We find out a tech startup's goals and objectives, product vision, and wishlist. Furthermore, we help to choose features for MVP development for a quick start.
Having clarified the context, we select a technology stack and a product team. The product development process is divided into key stages, and a specific result is presented at the end of each one. As your startup partner, Digicode will keep you updated with all the details of your expert startup solution.
If you have new ideas and suggestions in the work process, we will bring them into the subsequent iterations. We know that startups are changing rapidly, and we can flexibly approach product development.

What do I get with startup IT services?

As a solutions company for startups, Digicode can help you to turn your idea into an innovative and profitable product. We deliver complete turn-key solutions for startups of any complexity with a fixed budget and in a fixed time – based on your idea.
Our services for startups ensure success in these directions:

growing company's popularity in your niche;
increase in sales/downloads/users;
close communication with users;
attracting the target audience to your product;
receiving feedback on offered goods and services;
automation of internal business processes.

Our product development services are aimed at keeping brilliant ideas alive. Many startups have already failed, despite the high financial support of their projects because the correct tools were not used to bring the idea to life. We'll do our best to ensure that tech startup receives user appreciation and achieves your business goals.

What are the three most important startup issues?

Tech startups face challenges for many reasons. The problem may be in the company's culture, the product's mismatch with the market, or some unique problems of a particular industry or region. Here are the top 3 most common startup solutions problems:

Wrong team
People play a huge role in the success of an startup. It means not just co-founders and your employees, but also investors, consultants and partners. It's vital to have professionals with proven expertise on your side to succeed. If you don't have such a team, you can trust a reliable startup solutions company like Digicode.
Misunderstanding of the market
If your product doesn't offer enough value to your potential customers, spending a lot on marketing won't win them loyalty. You need a technology partner to help validate your software ideas for startup and develop a product that meets the market's needs.
Bad timing
You can have a dream team, a solid business plan, a highly marketable product, but it's all for nothing if startup solutions aren't launched on time. So, choosing the right technology partner for startups can be a matter of life and death. Digicode provides high-quality MVP development solutions for startups at different growth stages in weeks, not months.