Technology is a force multiplier for the health care sector, helping optimize resource utilization, enhance patient care, and ensure compliance.

Hospitals, clinics, and diagnostic centers need to continuously enhance technology to meet the ever-growing government regulations, technological advancements, and patient expectations.

Building a successful healthcare solution starts from a deep understanding of the business goals and operating processes.

At Digicode, we have learned how to explore and understand the needs of our customers. Our team of seasoned custom application experts deliver world-class healthcare software for your organization, maximizing the opportunities that support future growth. Connect With Our Experts

Healthcare Software We Develop
For Healthcare Clinics/ Hospitals
EHR/EMR (Electronic Health Records/ Electronic Medical Records)
Practice management
HIS (Hospital Information System)
Medication administration
Medical staff management
Healthcare data analytics
Hospital inventory management
Hospital asset tracking
Healthcare CRM
Inventory management
Vendor management
For Medical Imaging
Practices, Labs
Practice management
Patient Scheduling and Appointment Management
Medical image management
Lab management
Provider portals
Collaborative Solutions
Digital therapeutics (DTx)
Care coordination
HIE (Health Information Exchange)
Patient-Centered Solutions
Patient engagement
Patient apps
Patient portals
Our proven process to
develop effective
healthcare solutions
A comprehensive, well-defined, and continuous process is needed for successful technology modernization vision. We have the management and operational team come to understand and agree on:
Current needs and challenges
Their vision for the new system
An audit is an important step to find loopholes and uncover hidden opportunities. Internal process audit helps understand the processes from a business standpoint.
The next step to modernization is to Identify the inter-dependencies between different processes, find ways to make those processes faster, and improve quality. A plan is created describing today's state and outlining the desired state that needs to be created.
The longer route of gradual change enables successful replacement rather than a full replacement approach. This approach allows you to find immediate improvement areas and what you can improve over time. With a gradual change approach, we ensure smooth implementation, reducing system failure or capital expenditure.
Let's Talk
UI/UX Modernization
Services
UI & UX Design consulting services team can help you conquer your modernization challenges with our proven methodology.
Explore
Custom Software
Development
Team of seasoned custom software development experts to deliver world-class results for your organization, maximizing the opportunities that support future growth.
Explore
Our Key Differentiators
Proven processes to manage collaborative custom healthcare solution development
Experience in custom healthcare software development
Proven capabilities in Custom Application Development to support every type of business process
Technology expertise across platforms to help customers innovate
Strong dev-ops capabilities to deliver reliable quality on-time, every time
What is trending in healthcare development?

As a leading Custom Healthcare Software Development company, are monitoring all of the newest healthcare trends. It's like a compass for the healthcare sector, indicating where it should head and helping industry leaders meet patient needs.

We've noticed, in the last year, medical solutions such as Telemedicine, Cloud computing, AI medical software, VR/AR, the Internet of Medical Things, Healthcare blockchain application, Data science, and predictive analytics are gaining in popularity.

Do your healthcare software development services follow HIPAA, IEC 62304, ISO 13485 compliance?

Yes. HIPAA, IEC 62304, and ISO 13485 standards are imperative when developing apps in the medical and healthcare industry. As Healthcare solution development experts, we take data protection very seriously. So our team always digitizes processes and empowers digital health products with industry standards.

Are you developing healthcare mobile applications?

With a team of healthcare software developers, Digicode provides Healthcare App Development services including medical reference & database apps, professional networking apps, health tracking apps, doctor appointment & clinical assistance apps, patient medical education apps, reminder apps, healthy lifestyle apps, mental health apps, dieting apps, women's health apps since 2008. We build world-class healthcare solutions that suit your needs and manifest your vision for various platforms and medical institutions.

What benefits does healthcare app development bring?

There is a big demand for efficient and reliable technology solutions for the healthcare sector that can automate tasks that previously took a lot of effort and time. Healthcare app development helps both patients and doctors to access the necessary information fast and on the go, improves the delivery of healthcare services, and empowers medical companies to engage with target audiences.

What are the costs and timeline for healthcare app & software development?

The cost of healthcare solution development depends on the scope of its features and speed of delivery. For healthtech typically takes 4 months or more: from prototyping and design to launching a fully functional customized app to app stores and then deploying a web dashboard to a production environment. Contact us to estimate your medical project.

Why choose Digicode?

In the wake of the COVID-19 pandemic, the need for custom healthcare software development company cannot be denied.
Digicode provides healthcare technology services for building customized medical solutions tailored to individual requirements and industry regulations. To address niche challenges and deliver superior products, we have a pool of experienced and skilled developers who can help you identify the right solution for your business complexities in the healthcare sector.
We understand the unique and often sensitive needs of dealing with medical projects and data and can add more value to your users. Connect with our experts today!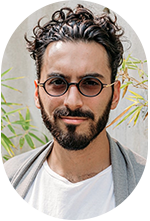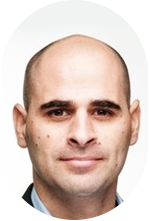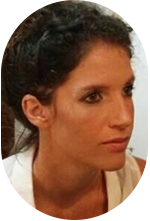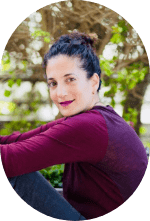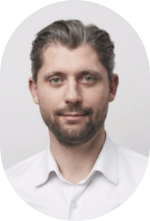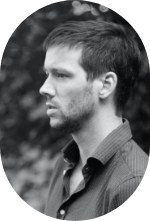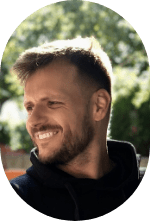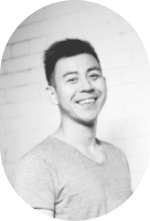 Founder + CEO at Treedom
I'm inspired by our relationship and look forward to continuing our shared story. Thank you to Digicode for committing to the Treedom journey

Principal scientist and AI group manager at Microsoft
We were able to focus on the unique value of our AI experts while maintaining professional excellence in the development cycle by working with Digicode.

Product Manager
Digicode team, always deliver on time and with high quality. From customer journey through the online system and into the data warehouses.

Principal at Microsoft
Digicode proves being a reliable partner which is always there for you. They solve problems efficiently and are pleasant to work with.

Co-Founder, Modum AG
These guys are Professionals, they developed an MVP for one of my projects. Well done, guys!

CEO, We Are Owners SA
It was a pleasure to work with a very professional team. There is always someone available to discuss the project, or to execute the decisions made. I will work with them again.
Inventor bopy
Digicode team got very fast essence of what the app should do and launched it smoothly. I also appreciate them for their pragmatic and open approach.
Co-Founder and Product Developer, Thought & Function
We've been very happy working with Digicode. They've responded quickly and provided us with numerous high-quality candidates when needed to scale..