Digicode is your reliable technology partner for cost-effective and scalable digital solutions. Working with us, you can access unlimited opportunities, skills and quality resources with deep expertise in topics ranging from MVP development to enterprise modernization. Our team offers a full range of services, including everything you need to create a quality product.
Awards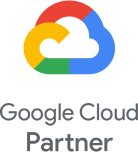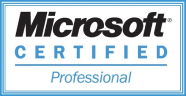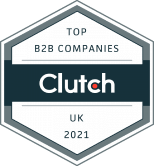 The Digicode team collaborates with clients as an IT company to provide the best custom software development in Dallas, Texas for web, cloud, mobile, and desktop through an Agile mindset and pragmatic approach. We understand your business as well as you do and find the right solution to ensure you have a digital product that customers will love and that drives the metrics that matter.
Custom Software Development
Technology for business is not "one-size-fits-all." While there are plenty of great COTS solutions for standard processes, at some point, any business needs to transform these to fit its business model, especially tech companies. At Digicode, we know what it takes to gain meaningful results. We work closely with our clients to understand the problem they're trying to solve and find the best technology solution.
Explore
Consulting
We have a track record of successfully working with startups, SMBs, and enterprises, assisting in turning their ideas into profitable businesses. From a go-to-market strategy to a successful product stage, we offer guidance, skills, and insight that delivers outstanding results and continued success in today's increasingly competitive markets. As a software development company in Dallas, Digicode also provides consulting in other technology areas, such as Data Center Strategy, ERP, CRM, Cybersecurity, and more.
Explore
Mobile Apps
At Digicode, we provide native and cross-platform mobile app development services: from prototyping to distribution apps to AppStore and Google Play. Our software developers in Dallas, Texas use the latest technologies to ensure the highest level of security, constantly monitor trends to create a modern user experience and focus on solving real-life business problems. Also, we have solutions for startups with limited time and budget and for enterprise mobility focused on security, reliability and scale.
Explore
Staff Augmentation
and Outsourcing
Recruiting highly qualified technologists is difficult and expensive. Using tech company experience, skills, and in-depth knowledge, startups and enterprises can solve their business challenges by engaging world-class IT professionals to develop their tech products with a convenient hiring model. We integrate into client's projects and accompany them all along the road from an idea to a successful product release or wherever their business goals and ambitions will take them.
Explore
UI/UX and Design
At Digicode, we understand the importance of usability and design to build successful products. UI/UX plays a key role in a product's success. Creating a user journey, simplifying and intuitive processes, clearly presenting information, and encouraging users to take targeted action are the basic steps to meeting customer needs and achieving business goals. Digicode can help you build irresistible products that will help turn users into brand ambassadors and increase NPS.
Explore
Technology
Modernization
Digicode has a unique approach to helping businesses modernize their processes with new technologies, including AI, Machine Learning, and AR/VR, while reducing cost and disruption risks. Our modernization experts help you discover new opportunities and increase profitability through new business models, productivity, usability, efficiency, and global reach. Our flexible models allow our customers to seamlessly migrate from legacy platforms to new ones while protecting critical processes and avoiding downtime.
Explore
Our services have been helping businesses with amazing success stories
$
300
M+
raised by our clients
250
+
digital solutions delivered
At Digicode, we co-create and build cutting-edge fintech solutions to ensure our customers thrive in the financial digital market. Our software engineers can help you ideate, design, build, scale and evolve winning fintech ventures and financial digital products on scope and budget
Digicode, a custom software development firm in Dallas, empowers the education and corporate sectors with engaging content and diversified custom eLearning solutions like LMS, LCMS, LXP and SaaS solutions. We help edtech companies take their learning experience to the next level to impact their learners, realize their goals and achieve measurable results.
With deep industry expertise and profound experience working with Big Data, we provide a wide range of martech engineering services and SaaS solutions, building automated tools to achieve better customer engagement, increase the efficiency of marketing efforts, and reduce martech operational costs for better business outcomes.
Our healthcare software developers in Dallas, Texas, provide highly-customizable healthtech solutions for healthcare and pharmaceutical businesses, including internal procedures, administrative tasks, telemedicine, and digital data management implemented HIPAA and GDPR compliant.
We're a proptech software development company in Dallas, TX, with hands-on real estate expertise and full-stack developers on board. Digicode provides top-notch proptech solutions to maximize your business value and simplify workflows across numerous real estate functions.
As a software development service provider, TX, we offer revolutionary logistics development solutions such as transport & logistics platforms, procurement management systems, asset tracking, warehouse, inventory and document management to simplify your forwarding processes and manage your complex supply chain.
We provide custom software development in Dallas, Texas for the travel and hospitality industries, such as restaurants, hotels, airlines, and amusement parks. We will assist you with developing hotel management systems, booking engines and ticketing systems, comprehensive reporting and analytics modules linked to POS systems, iOS and Android mobile applications, and other features based on your vision and needs.
Our experienced software developers in Dallas, Texas create food and beverage software solutions to restaurants, distributors, manufacturers, and vendors that increase delivery efficiency, drive sales and emphasize efficiency while meeting ever-changing consumer needs. Our team develops mobile and web applications for managing company operations, supplies, and stocks, among other things, that are readily scalable and interface with your software.
We're a custom software development firm in Dallas that empowers the most efficient social features into software development solutions, gamify corporate culture with social capabilities, build expert community portals and turn social media ideas into adventuring applications.
Our IT experts has many years of combined telecommunication industry experience and appropriate technology stacks engineering custom telecom software solutions, such as telecom network applications, call accounting software, IoT solutions, AI-driven data analytics, OSS/BSS solutions, VoIP-based services, and machine learning algorithms.
FinTech
EdTech
MarTech
HealthTech
PropTech
Logistics & Transportation
Restaurants & Hospitality
Food & Beverage
Social
Telecom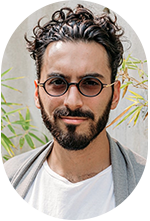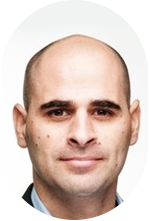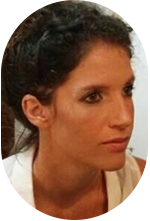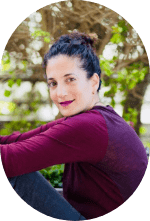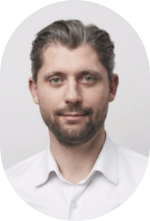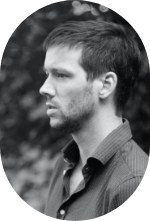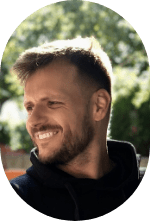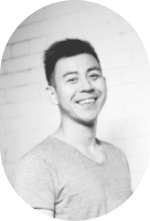 Founder + CEO at Treedom
I'm inspired by our relationship and look forward to continuing our shared story. Thank you to Digicode for committing to the Treedom journey

Principal scientist and AI group manager at Microsoft
We were able to focus on the unique value of our AI experts while maintaining professional excellence in the development cycle by working with Digicode.

Product Manager
Digicode team, always deliver on time and with high quality. From customer journey through the online system and into the data warehouses.

Principal at Microsoft
Digicode proves being a reliable partner which is always there for you. They solve problems efficiently and are pleasant to work with.

Co-Founder, Modum AG
These guys are Professionals, they developed an MVP for one of my projects. Well done, guys!

CEO, We Are Owners SA
It was a pleasure to work with a very professional team. There is always someone available to discuss the project, or to execute the decisions made. I will work with them again.
Inventor bopy
Digicode team got very fast essence of what the app should do and launched it smoothly. I also appreciate them for their pragmatic and open approach.
Co-Founder and Product Developer, Thought & Function
We've been very happy working with Digicode. They've responded quickly and provided us with numerous high-quality candidates when needed to scale..