Introduction
With technologies evolving at a break-neck speed and competition getting fierce. Trying to solve all your IT challenges internally can become costly and distracting while other aspects of your business could suffer. Without a digital advisor by your side, it is difficult to reach new business goals and to deal with increased regulatory pressures.
Digicode's technology specialists understand this changing and challenging environment. Our world-class team of technology consultants combines industry knowledge with technical experience to facilitate your digital journey helping deal with complex business issues.
As one of the leading technology consulting firms, we offer a full range of technology consulting services from ad-hoc, helpful advice to a fully managed implementation, risk advisory services, and cyber security management that will help your organization thrive, without drawing your attention from your business.
If you feel you don't have the right internal resources, enlisting information technology consulting services may be the best option — whether for a one-time project or ongoing strategic advice and guidance.
With more than 13 years of experience, you can be confident in the Digicode Technology Consulting Services team's ability to provide IT strategy consulting, ERP implementation, cyber security assessments, application development, SOC audits, and more. Our team has worked the world while helping clients assess different technology and methodology strategies, successfully integrating IT solutions that deliver maximum benefit in the shortest time.
Our IT Consulting
Services
Cloud and Datacenter Migration and Strategy
Our Datacenter Strategy practice can help you with implementing DR/BC, migrating your systems and applications to the Cloud, another CoLo, or creating a hybrid solution.
Technology Architecture and Design
We provide a business-wide technology architecture and design consulting to eliminate bottlenecks, enable innovation at scale, and reduce operational costs.
Technology Compliance and Governance Engagements
Digicode combines deep regulatory experience with advanced technology to deliver a customized solution that meets government and compliance requirements.
CRM & ERP
Our ERP/CRM specialists can find the best solution that works for you and guide you every step from assessment and RFP development, to selection and implementation.
Technology Strategic Oversight
We give you remote CTO's office to top-level technical guidance consultation, fill in the technological leadership gap, or ongoing support.
Product Lifecycle and Go To Market
At Digicode, we can help you understand exactly how to move from ideation to project delivery without compromising quality and craft an effective go-to-market plan.
Technology and Cyber Security Planning
Our cybersecurity consultants deploy proper solutions that ensure sustained confidentiality, integrity, and availability of data, with everything from risk assessment to security policies.
Our Technology
Consulting Process
Vision
The first meeting helps us gather all the expectations and views of the project stakeholders, get to know the client and business goals, and detect possible challenges. It helps us identify and mitigate risks, communicate ideas and confirm we are taking the right path.
Audit
Digicode's Technology Consulting Team will guide you through the audit phase, selecting the advanced technology to maximize IT potential. We will collect and analyze the various inputs required to design the right software, which includes strategic goals, product vision, user demand, compliance requirements, and much more.
Streamline processes
We check your current state of the IT ecosystem and then suggest how to optimize your operational expenses, resource use, and IT architecture along with enhancing your system's security.
Gradual evolution
We develop an implementation roadmap based on estimated and prioritized work scope, taking into account your budget and release date expectations. This implementation roadmap will support the project team throughout the project's lifecycle, keep stakeholders informed, and help create more accurate estimates as well as resource allocation plans.
We offer not only technology consulting services, but also implement IT solutions of any complexity
Proven expertise in information technology consulting services
World-class consultants deliver more value greater than the sum of their part
With our technology consulting service, you can focus operational efforts on critical business goals
FAQ
Why do I need to work with IT consulting firms?

Well, for many reasons. Your business may have a skill gap or need to accelerate the product design, development, or launch on the market. The reasons are endless.

Most tech consulting companies allow you to focus on core business tasks while they help transform the way you use technology because of their deep experience developing and deploying leading-edge technologies.

The best technology consulting firms will ensure pressure-test growth and cost-saving strategies, help with implementation and boost the ROI of tech investments.

What does a tech consultant do?

Technical consultants analyze business issues and market demand, come up with bright ideas and unique solutions, build a solid background strategy, choose the right technology and experts team, and guide companies on how to efficiently implement projects to derive value from their IT investments. They're keeping an eye on the latest trends, news, and changes to help enterprises adapt to these changes, and help them grow. They accumulate backgrounds of experts in different areas that bring more business value as a sum.

Technology consulting firms provide a wide range of consulting services from strategic (new IT strategy or IT cyber-security development) to tactical (ERP system implementation or an IT system selection) to operational (software development).

In which industries is IT consulting most useful?

Information technology consulting services are more important for those companies where technology is a core part of the business process. First of all, it's such industries as FinTech, telecommunications, eCommerce, e-Learning, High Tech business, MedTech, tech-edge startups. As the business grows, expands its localization, increases its staff, interacts with many market participants, there is a need for a multi-level management system. Effective management becomes inconceivable without an extensive IT system, regardless of the specifics of the activity – a manufacturing enterprise, a retail chain, or a service sector.

What benefits can IT consulting firms bring?

There are significant benefits of information technology consulting services for businesses:

You gain access to world-class talents with deep commercial knowledge, real-world experience, invaluable insights, and ideas from many different avenues
Tech consulting companies allow you to concentrate on what you do best
The extra value of a paid-for-time it consulting firms in reducing the cost of hiring highly specialized professionals without a full workload
Technology consultants can pinpoint strengths and weaknesses in your company that you might have become blind to overtime
Technology consulting firms can help boost your employee's efficiency
There is no need for business owners to lose valuable time to something that can be completed by an expert contractor
Productivity by ensuring that your business experienced less downtime and technical issues while working on projects

What is Digicode's approach to technology consulting services?

Digicode technology experts utilize IT consulting best practices to help businesses of any scale benefit the most based on a deep background in such industries as Healthcare, e-Learning, FinTEch, Real Estate, Business Services, Retail, etc. Our team of consultants helps enterprises, SMBs, and startups to improve and optimize their work and service delivery.

As one of the best tech consulting companies, we understand that your company needs both a technology solution that meets all the requirements and a trusted technology partner who can guide you at any stage of design and development to avoid the risk of losing your next business opportunity or failing a compliance audit. We can be your valuable partner throughout this journey.
Allied Mobile App Development Services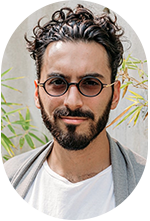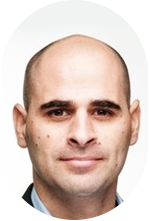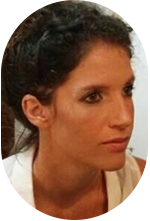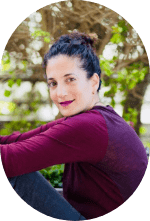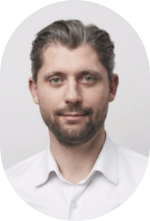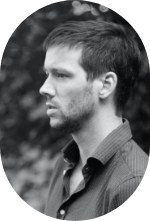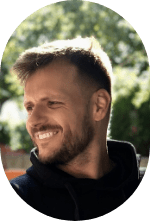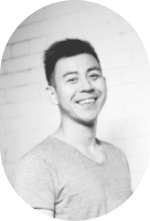 Michael Kadisha
Founder + CEO at Treedom
I'm inspired by our relationship and look forward to continuing our shared story. Thank you to Digicode for committing to the Treedom journey

Dr Oren Elisha
Principal scientist and AI group manager at Microsoft
We were able to focus on the unique value of our AI experts while maintaining professional excellence in the development cycle by working with Digicode.

Niva Gubergrit
Product Manager
Digicode team, always deliver on time and with high quality. From customer journey through the online system and into the data warehouses.

Hila Yehuda
Principal at Microsoft
Digicode proves being a reliable partner which is always there for you. They solve problems efficiently and are pleasant to work with.

Marc Degen
Co-Founder, Modum AG
These guys are Professionals, they developed an MVP for one of my projects. Well done, guys!

Frédéric Chenevard
CEO, We Are Owners SA
It was a pleasure to work with a very professional team. There is always someone available to discuss the project, or to execute the decisions made. I will work with them again.
Aleksandar Milosevic
Inventor bopy
Digicode team got very fast essence of what the app should do and launched it smoothly. I also appreciate them for their pragmatic and open approach.
James Zhao
Co-Founder and Product Developer, Thought & Function
We've been very happy working with Digicode. They've responded quickly and provided us with numerous high-quality candidates when needed to scale..