Introduction
The pandemic and remote work trend accelerated business migration to the cloud. According to Gartner, the worldwide revenue from moving to the cloud will grow by 17% this year to $266.4 billion. A record-breaking 60% of companies will be using an external cloud provider's managed services offering by 2022, doubled from 30% in 2018.
One of the fastest and highest performing cloud infrastructures in the world is the Google Cloud Platform (GCP). Today, it is used as the base for several of Google's own global services, including Gmail, Maps, YouTube, and Search. It's also trusted by giants like LinkedIn, Facebook and Yahoo. Digicode is the official Google Cloud Service Provider with certified architects, developers, data, security engineers and account managers on staff. Within the partnership, Google Cloud Consultants offer any Google Cloud solution to both architect and deliver cloud migrations to accelerate customer experience (CX) digital transformation at the same price as you can buy directly from Google but with the support of a partner with proven success. Our engineers are constantly training and using best practices to make sure that our clients take all the advantages of GCP products. Connect With Our Experts
Our Google Cloud Services
GCP Application Development Services
Cloud DevOps-as-a-Service
Business Intelligence and Analytics on GCP
Cloud Migration
Cloud Managed Services
Google Cloud Consulting Services
Why Should You Work With
Google Cloud Consultants?
Custom Two Columns Flexible Block
As a Google Cloud Service Provider, our team of GCP-certified engineers offers end-to-end multi-cloud design, migration, and management with full consideration of security, scalability, and cost-efficiency.
Wide knowledge of Google services
Short onboarding process for your new joiners
Flexible contracting options
Audit
Effective cost optimisation techniques
Development and operation topics, security, and exit strategy consulting
SLA with Pre-Reserved
Complete package of expert services to keep cloud application running 24/7
Opportunity to focus on your core business
24/7 support in local language and within your time zone
Architect, DevOps
Support

of Further

Implementations
Quickstart without many mistakes
Acceleration with best practices & battle-tested frameworks
Proof of concepts
Certified Google Cloud Consultants

Continuous training of Engineers who are taking care about your Cloud

SLA support from certified Google Cloud engineers
FAQ
What is GCP (Google Cloud Platform)?

Google Cloud Platform (GCP) is a wide range of IaaS, PaaS, ML, and various APIs for developers and businesses. GCP provides many services such as big data application services, machine learning, storage and databases, networks, identity and security, tool management, and so on. All services can be used independently or in a combined form to allow developers or other IT professionals to create their own customized Google Cloud systems or infrastructure.

What is Google Cloud Platform used for?

Infrastructure modernization The Cloud Platform allows you to run the VMware, SAP, Oracle and Windows software directly from Google Cloud.

Creating and maintaining databases Moving and managing infrastructure by functional, protected, reliable and fast data services.

App modernization Update and supplement applications, developing new services based on containers, Kubernetes platforms and other cloud features.

Smart analyst Built-in non-receptible analytics platform provides an extensive set of features from fast insights to a deep integrated analysis.

AI & ML GCP contains more than a dozen services in the field of artificial intelligence (AI) and machine learning (ML): to build and train ML models, developing dialog interfaces, analysis of texts, images and video, translations, etc.

Safety The platform provides a number of solutions in the field of Security-Analytics, Web Application Protection and API (WAAP), creating a complete cycle cyber system system for cloud and local products.

Business applications Users can create different types of business applications without programming skills, flexibly automate processes and expand the capabilities of their external products using google resources, integrating them through the API.

Productivity and collaboration Google Workspace integrated in GCP helps to simplify and speed up working together, making it more efficient, and direct access to Gmail, Docs, Drive and Meet services will increase productivity of groups, teams and companies.

Retail Google Cloud provides a wide range of Retail solutions, including eCommerce, data storage, SAP, API management, merchandising, marketing, customer service, etc.

Financial services GCP users have a set of specialized services for the field of finance, including online banking, storage and data management, calculations for quantitative analysis, contact center with AI support, risk modeling, reporting and much more.

Health GCP and healthcare tools cover solutions for telemedicine, remote reception and patient care, data processing, analytics and insights, applications in the category "Health and Wellness", services visualization, etc.

Media and entertainment The platform functionality allows you to create different types of digital content, optimize workflows, run new digital services and transform user experience.

Digicode is a Google Cloud Premier Partner and helps you take advantage of the powerful features of Google infrastructure.

Is Google Cloud free to use?

Google Cloud offers 20+ free products and $300 in free credits for new customers. Then, Google allows you to pay only for the time you use for computing, and you can get personal discounts in case of long schedules or workloads. It also doesn't require any upfront commitment, and if you use GCP monthly, you can even get a discount. This feature has made it suitable for a startup or for platforms that are willing to spend less. When it comes to performance versus price, it's best to rely on the Google Cloud Platform as it's much more affordable than other solutions.

Is Google Cloud Platform safe?

No other benefit can be more important than security, and our Google Cloud Platform Services ensure a security feature without any inconvenience. It easily secures services like Gmail in search or transfer.
All data is encrypted in transit between Google, customers or data centers along with data stored in cloud platform services.
The data stored on the persistent disk is encrypted and the encryption key is also encrypted in the frequently changed master key group.
Google's application security and storage layers require frequent requests from components to be carefully authenticated and authorized.
Google has strong ties with the largest ISPs in the world, to guarantee further security.

What are Google Cloud products?

GCP offers more than 100 products and services for various business needs. The most popular Google Cloud products are Compute Engine, App Engine, Google Container Engine, Cloud Functions, BigQuery, Dataproc, Cloud Storage, Cloud SQL, Cloud Dataflow, Cloud Machine Learning, etc. Our Google Cloud Platform Services Consulting experts can help you choose right solutions that cover all business needs.

How to choose the right Google Cloud Service Provider?

First of all, the Google Cloud Premier Partner Provider must have a verified Google certification. When you cooperate with a certified reseller like Digicode, you add to your team world-class Google Cloud consultants who have an established GCP practice, consistent customer success, and proven technical capabilities. So you can be sure that even the toughest business tasks can be completed.
Also, when you choose Google Cloud Platform Services Consulting partner, you should consider other factors such as case studies, experience, cost, transparency, speed, etc.
We prepared this checklist to help you quickly determine whether the selected Google Cloud Premier Partner Provider is right for you or not.
Download the spreadsheet to your computer and fill it out.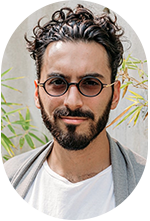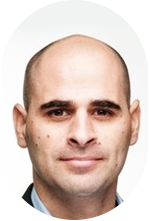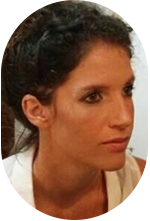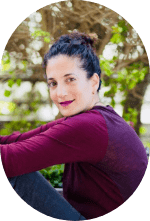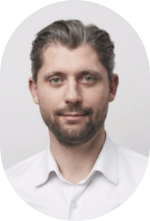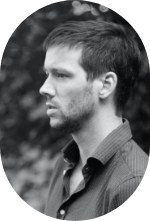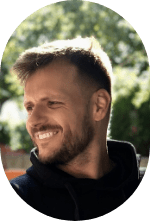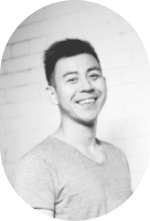 Michael Kadisha
Founder + CEO at Treedom
I'm inspired by our relationship and look forward to continuing our shared story. Thank you to Digicode for committing to the Treedom journey

Dr Oren Elisha
Principal scientist and AI group manager at Microsoft
We were able to focus on the unique value of our AI experts while maintaining professional excellence in the development cycle by working with Digicode.

Niva Gubergrit
Product Manager
Digicode team, always deliver on time and with high quality. From customer journey through the online system and into the data warehouses.

Hila Yehuda
Principal at Microsoft
Digicode proves being a reliable partner which is always there for you. They solve problems efficiently and are pleasant to work with.

Marc Degen
Co-Founder, Modum AG
These guys are Professionals, they developed an MVP for one of my projects. Well done, guys!

Frédéric Chenevard
CEO, We Are Owners SA
It was a pleasure to work with a very professional team. There is always someone available to discuss the project, or to execute the decisions made. I will work with them again.
Aleksandar Milosevic
Inventor bopy
Digicode team got very fast essence of what the app should do and launched it smoothly. I also appreciate them for their pragmatic and open approach.
James Zhao
Co-Founder and Product Developer, Thought & Function
We've been very happy working with Digicode. They've responded quickly and provided us with numerous high-quality candidates when needed to scale..