Data Extraction
Commencing a big data project involves f identifying pertinent data sources, encompassing both structured and unstructured data derived from diverse systems, sensors, social media, and other digital platforms. Following this, we proceed to extract the data and accurately prepare it to ensure it's ready for further processing and analysis.
Data Transformation
We undertake the crucial task of data transformation to ensure its compatibility with the desired format for analysis. This process encompasses vital steps such as data cleaning, integration, and enrichment, all aimed at elevating the quality and utility of the data, resulting in improved insights and usability.
Data Loading
The next step is loading it into a powerful big data platform that facilitates seamless accessibility and analysis. This platform is purpose-built to handle these volumes of data, offering exceptional scalability and availability for your needs. With the aid of cutting-edge big data technology, we ensure that your data is efficiently managed and readily accessible for comprehensive analysis.
Data Visualization/BI Analytics
Then our big data experts can start analyzing and visualizing it. Big data as a service (BDaaS) includes advanced visualization tools and business intelligence platforms, enabling our clients to gain insights from their data and make data-driven decisions.
Machine Learning Application
We also apply machine learning algorithms to the data, which allows us to discover patterns and relationships that may not be apparent through traditional analysis methods. Our machine learning models are designed to continuously learn from new data, providing ongoing big data analysis.
Technologies and Tools
We Use
Business Intelligence (BI)
Data Collection and ETL
Warehouse, Storage and Management
MS PowerBI

Google Looker

IBM Cognos

QuickSightue.js

Tableau
AWS Glue

GCP DataFlow

GCP DataFusion

AWS SageMaker

AirFlow

Azure Databricks

AWS Data Pipeline
MS SQL Server

MongoDB

Google BigQuery

Google Spaner

IBM DB2

Amazon Redshift

MySQL

PostgreSQL

Cassandra
Retail companies use big data services to collect, clean, and process large amounts of data to understand customer behavior better, optimize supply chain operations, and personalize marketing campaigns.
Within the retail domain, organizations heavily depend on robust and sophisticated data engineering services to efficiently acquire, thoroughly cleanse, and process vast quantities of data.
By leveraging advanced data engineering techniques, retail enterprises can unlock a wealth of actionable intelligence, optimize their operational strategies, and foster meaningful connections with their customer base, resulting in heightened business performance and sustainable growth engagement.
We work closely with the manufacturing sector, utilizing data-driven insights to streamline operations, improve efficiency, and elevate product quality, empowering manufacturers to make informed decisions and drive innovation.
Leveraging data analysis techniques to facilitate precision farming, optimize yield, and enhance crop management, enabling farmers to maximize productivity and sustainability.
Optimizing logistics, inventory management, and demand forecasting, enabling businesses to enhance operational efficiency, reduce costs, and precisely meet customer demands.
Contributes to optimizing routes, improving fleet management, and enhancing overall transportation logistics, ensuring timely and efficient delivery of goods and services.
Enables businesses to gain actionable insights, personalize campaigns, and enhance customer targeting and engagement, resulting in improved marketing effectiveness and customer satisfaction.
Support risk assessment, fraud detection, and personalized financial recommendations for customers, enabling them to make informed decisions and enhance overall financial well-being.
Focused on improving patient care, optimizing operations, and enabling data-driven research and diagnostics, ultimately leading to enhanced healthcare outcomes and efficiency.
Data analysis capabilities to aid in policy-making, enhance public services, and improve decision-making processes, contributing to efficient governance and citizen welfare.
Ensuring data integrity, consistency, and quality across various systems and platforms, enabling businesses to have reliable and accurate data for informed decision-making and streamlined operations.
Retail

Manufacturing

Agriculture

Supply chain

Transportation

Marketing

Financial Services

Healthcare

Government agencies

MDM (Master Data Management)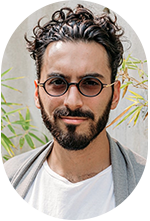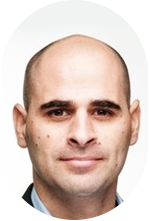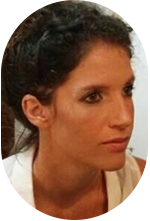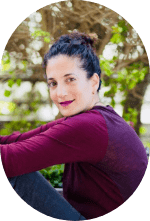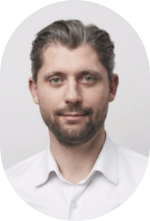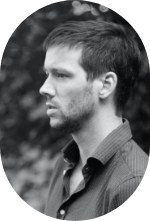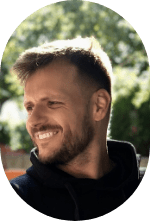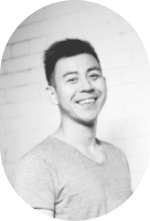 Founder + CEO at Treedom
I'm inspired by our relationship and look forward to continuing our shared story. Thank you to Digicode for committing to the Treedom journey

Principal scientist and AI group manager at Microsoft
We were able to focus on the unique value of our AI experts while maintaining professional excellence in the development cycle by working with Digicode.

Product Manager
Digicode team, always deliver on time and with high quality. From customer journey through the online system and into the data warehouses.

Principal at Microsoft
Digicode proves being a reliable partner which is always there for you. They solve problems efficiently and are pleasant to work with.

Co-Founder, Modum AG
These guys are Professionals, they developed an MVP for one of my projects. Well done, guys!

CEO, We Are Owners SA
It was a pleasure to work with a very professional team. There is always someone available to discuss the project, or to execute the decisions made. I will work with them again.
Inventor bopy
Digicode team got very fast essence of what the app should do and launched it smoothly. I also appreciate them for their pragmatic and open approach.
Co-Founder and Product Developer, Thought & Function
We've been very happy working with Digicode. They've responded quickly and provided us with numerous high-quality candidates when needed to scale..