Mission
Why? To empower as many innovators as possible to change the world
How? Through being creative technology agnostic partner
What? We deliver outstanding technology consulting, R&D, design, and software development services
Discover The
Values That

Drive Us
Digicode has team members spread across the world. We come from all walks of life with diverse backgrounds, skills, and lifestyles. But, together, we're unified by our core values. Together with our workplace culture, they act as our guiding of our day-to-day behavior, drive our decision-making, and ​​ensure fun along the way.
Consistent

Result
Our goal is Result that has no space for doubts or questions. We firmly embrace service excellence, agility and innovation to deliver exemplary results by creating greater value and driving lasting change to our customers. We have a winning attitude and constantly seek new ways to improve results and to move above and beyond what seems possible. We implement new processes, services, or cutting edge technology solutions that meet or exceed the needs and expectations of our customers. We are accountable for lasting, measurable impact.
Uncompromised

Quality
Digicode provides unparalleled excellence in services and valuable results for all our customers. Like any world-class experts, we aim for the highest quality and integrity in everything we do. We're constantly striving to be better than we were yesterday, so our customers can be successful and receive cutting edge technology solutions, as well as get the best experience we can offer, everyday. We don't compromise our standards, and we don't take shortcuts. We take ownership and accept responsibility for delivering great results. Our standards are set really high. We are the most challenging critics of our work.
Open Mindset
Being technology agnostic and unbiased is our superpower.
We value the diversity of experiences, skills and ideas. We consider customer needs as golden opportunities that, when creatively addressed, will enhance our competitive edge and the environment in which we all work and professionally grow. We value creativity and innovation at every level. We believe there is no 'one size fits all' solution; we're striving to be as open and tech-forward as needed to work with clients, to determine the 'right' solution that best fits their needs.
Respectful Collaboration
We reject egocentric approaches and always act respectfully.
We believe that success and well-being are only possible when people work together in a friendly and professional environment where collaboration, respect, and diversity of perspectives prosper. We capture the unique expertise, perspectives, experiences, and cultural backgrounds of our teammates to achieve our collective genius. Sharing knowledge, skills, and practices between ourselves and our partners lead to increases in quality, efficiency, and job satisfaction.
Social Responsibility
We don't hide in the bubble and stay connected to the world.
We are socially responsible for ourselves and each other. Digicode engages closely with our employees, customers, and IT communities to work on initiatives that have a positive social and environmental impact. We do not own the planet, nor the environment we live and work in, but conduct our daily routine in a manner that honors our responsibility to the environment and local communities.
We focus our efforts on good labor practices, fair business partnerships, and safety.
Talent Nurturing
We believe in human`s potential and create conditions to unlock it.
The continuous learning and quality improvement culture have a direct, positive impact on our ultimate success. We value and promote diversity and foster personal development as a key to our shared growth. Everyone can come up with an idea of what he or she wants, how to make something better, or how to improve, and we'll do our best to make it happen. Together we are reimagining the way we work to be catalysts of greater change and to create a profound impact by inspiring each other.
Digicode's core values have shaped our corporate culture since the very beginning and we still abide by them.
They epitomize how we work and how we engage with each other, our customers, and society as a whole. We are convinced that our shared corporate values help us develop and grow as we take on the challenges of the future.
People Are The Key To Success
We are a group of brilliant minds and exceptional talents who promote the values of effective communication and process transparency.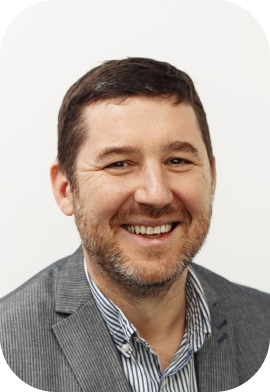 Max M.
President, Global CEO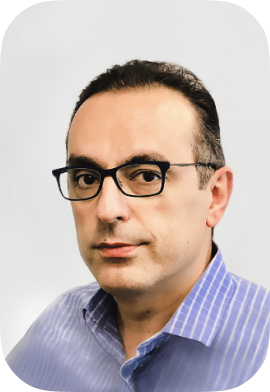 Elkhan S.
CEO, Americas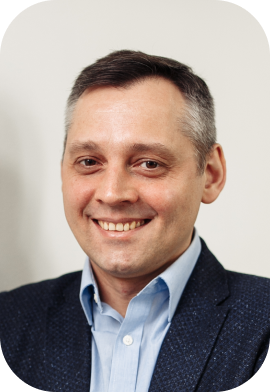 Oleksandr C.
Chief Technology Officer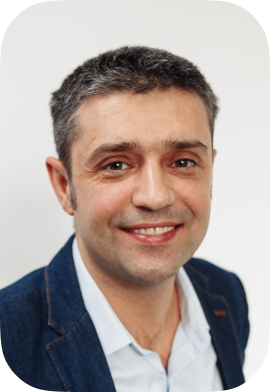 Igor S.
General Manager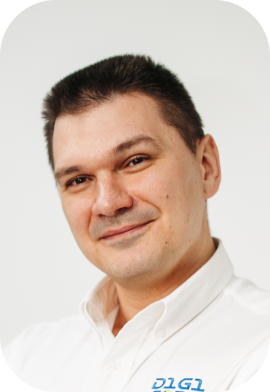 Viktor T.
Head of Delivery
We're Not Just Colleagues.
We're family
We are a group of brilliant minds and exceptional talents who promote the values of effective communication and process transparency.