Get ready to take your mobile app to the next level with Digicode! With our strong technical expertise, we deliver top-quality mobile development solutions that meet your business needs. Whether you're looking to develop apps for enterprises or consumers, our team has the experience and know-how to help you easily conceive, design, create, and deploy your app.
As a custom mobile app development company, we understand that the world of mobile technology is constantly changing, which is why we use cutting-edge cross-platform technology frameworks like React Native and Flutter, as well as native languages, to ensure that your app performs flawlessly across iOS and Android operating system. Our mobile app solutions are tailored to various industries, helping you achieve multi-channel success in a fast-paced digital world.
With our mobile applications development services, you can be confident that your project is in good hands. We provide end-to-end service for a complete custom mobile application development life-cycle, ensuring that your consumer application is delivered on time and budget. So why wait? Contact Digicode today and let us help you take your
mobile app to the next level!
Our
Custom App Development Services
Flutter or React Native
Converting your Native iOS and Android Mobile Apps into a single codebase React Native or Flutter App. As a mobile app development company in USA, we provide Automated porting of existing mobile apps to Flutter or React Native.
Custom iOS and Android
apps development
At Digicode, we have a wealth of experience in crafting cutting-edge, efficient, reliable, and flexible mobile apps for both Google Play Store and App Store that meet your unique business needs and deliver an exceptional user experience.
Cross platform app development
Make your mark across multiple platforms while saving up to 40% on your budget with Digicode's cross-platform app development services. Let us help you expand your reach and drive growth for your business with our cost-effective and efficient cross-platform solutions.
UI/UX design
We prioritize user-centric design in our mobile app development process. We strive to create an irresistible mobile offering for your customers, enhancing engagement and driving user retention. Trust us to deliver custom mobile apps for businesses that stand out in a crowded marketplace.
Consulting and prototyping
Leverage our 13+ years of experience in the industry with Digicode's consulting and prototyping services, allowing you to test and validate your ideas before committing to full-scale development. Save time and resources by partnering with Digicode.
Enterprise Mobile Solutions
Transform your business operations, boost efficiency, and streamline processes with enterprise mobile app development company. With a focus on security and scalability, we can help you achieve your business objectives and take your operations to the next level.
Cross Platform Mobile Applications Development Services
Native (Android and iOS) Mobile App Development
Developing mobile apps specifically for Android and iOS platforms, using their respective programming languages. Provides optimal performance, access to device-specific features, and seamless integration with the operating system for a rich user experience.
Hybrid Mobile App Development
Creating apps that can run on multiple platforms, such as Android, iOS, and others, using web technologies like HTML5, CSS, and JavaScript. Offers code reusability and faster development, but may have some performance limitations compared to native apps.
Progressive Web App Development
Building web applications that behave like native apps, accessed through a web browser. Offers a responsive and app-like experience across devices, can be installed on the home screen, work offline, and leverage features like push notifications.
Wearables and Embedded Software
Developing software applications for wearable devices like smartwatches and fitness trackers, as well as other embedded systems. Requires expertise in low-power systems, sensor integration, and optimized user interfaces for small screens. Enables tracking health data, receiving notifications, and interacting with wearable device functionalities.
What Business Goals Will I Achieve With My Own Mobile Application?
Enhanced Customer Engagement
With a custom mobile application development by Digicode, you can offer your customers a personalized and convenient experience that fosters engagement and loyalty.
Increased Sales and Revenue
Our mobile development solutions can help you create new revenue streams and optimize existing ones, increasing sales and revenue through features like in-app purchases and mobile advertising.
Improved Operational Efficiency
Digicode's custom app development services can automate manual processes, reducing operational costs and increasing efficiency, allowing you to focus on core business activities.
Greater Brand Awareness
As a mobile app development services provider, we can help you establish a strong online presence, reach a wider audience, and increase brand recognition, ultimately boosting your overall reputation.
Access to Valuable Analytics
A Digicode's mobile apps provide valuable insights into user behavior and preferences, allowing you to make data-driven decisions and continually improve your app and business strategy.
Custom Mobile App Design and Development Process
Step
App Concept Assessment
To create and test prototypes, we conduct an in-depth assessment of your project's requirements, target user groups, and software life cycle.
Technical Requirements Determination
We determine your app's technical requirements, including security and encryption needs, custom mobile application development costs, database and cloud software requirements, and hardware and software integration.
Agile Development
Our custom mobile app developers follow an agile development approach, building your project in several iterative cycles, ensuring quick feedback loops and continuous improvement.
Quality Assurance
Our quality assurance teams ensure that your app is rigorously tested, seeking out and eliminating any bugs found, to deliver a flawless final product.
Deployment
Once the QA process is complete, we deploy your app and make it available on its platform's marketplace for public use.
#Development
Building a mobile app and website for a Real Estate mapping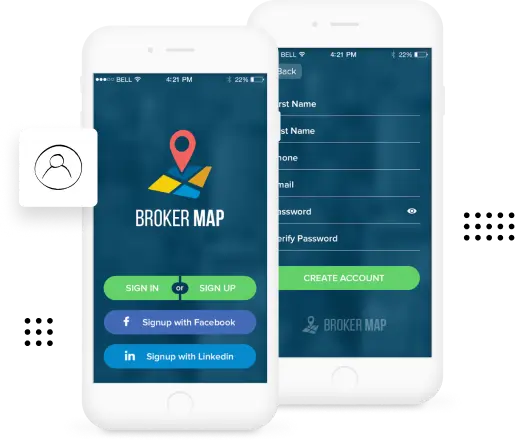 #Startups
Android and iOS app that helps to monitor and manage flood barriers during operation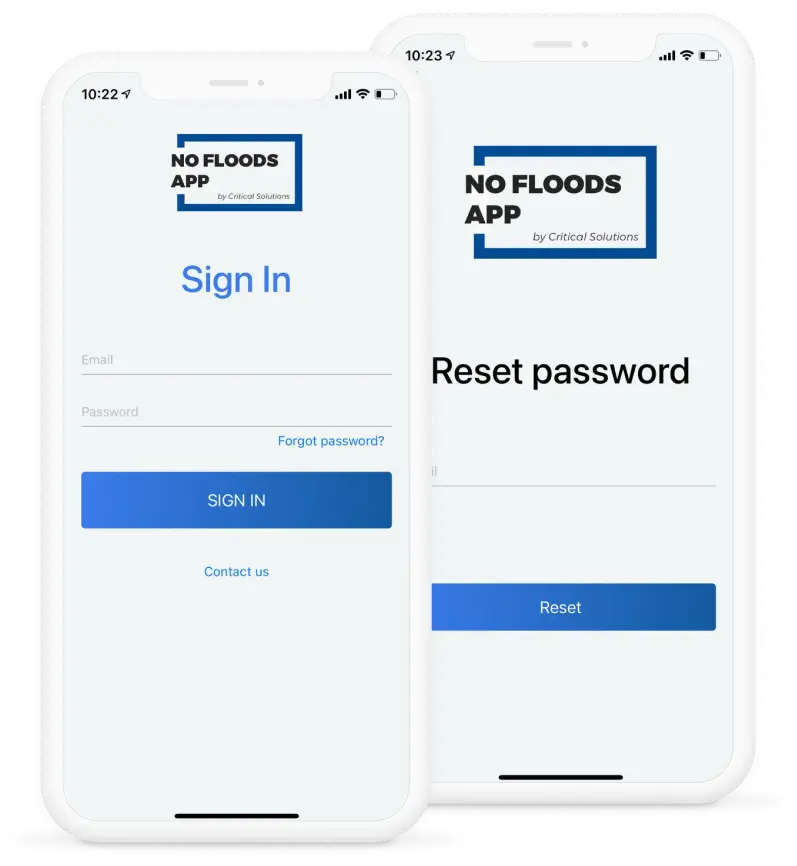 Healthcare
Travel & Hospitality
Retail & eCommerce
Education
Real Estate & Property Tech
Banking & Finance
Our Tech Stack for Custom Mobile App Development
Programming languages
Front-end technologies
Back-end technologies
Databases
Cloud platforms
DevOps tools
Swift

Java

React Native

Kotlin

Flutter
HTML5

CSS3

JavaScript

Ionic

Angular

React

Vue.js
MySQL

MongoDB

PostgreSQL

Firebase
AppCenter

Git

Docker

Kubernetes
What do custom mobile application development services include?

Custom mobile application development services may include technology consultation, business analytics, prototyping, UI/UX design, iOS, and Android, cross-platform development, project management, testing, publishing apps in stores, and maintenance services.

Could a mobile-friendly website substitute an app?

Mobile websites and applications may look very similar. However, those are two completely different mobile environments. Choosing the right mobile solution for your needs depends on several factors, including the target audience and the budget.
If you aim to offer mobile-friendly content to a wide range of people, then a mobile website is probably the best choice. However, the mobile app works better if you want to better interact with your customers, connect with them, and personalize their experience to increase loyalty.
Often, businesses need both a mobile site and a mobile app. Both options can be strategic and valuable choices. As a mobile app development services company, Digicode can help you to develop a mobile app strategy and choose the right technology stack.

Which platform should I choose for my custom mobile application development?

The leading operating systems are Android and iOS. Although Android has nearly 2.3 times the global market share of iOS, iOS is more popular in the United States. However, market share is not the only factor that matters. Each platform has advantages and disadvantages, which means that you have to decide which platform to choose based on the requirements of your project.
You should build a mobile app on both platforms to access more users. In case of limited project time or budget, you can launch MVP on one platform. Then analyze all the shortcomings and develop an application for another OS.
To choose a suitable platform for mobile application development, you need to study the market geography and the socio-demographic characteristics of your target audience and understand their needs and online behavior. In some cases, you need to understand what OS is most popular with your audience and how many versions of OS and devices you need to support.
If your audience uses Android and iOS devices similarly, you can use cross-platform mobile app development services to save up to 40% of the combined development cost.
As a custom application development company, Digicode works with all the latest and most efficient technologies that can be used to develop any type of mobile application.

How long does it take to develop custom mobile apps for business?

The terms and budget of custom mobile application development services are calculated individually and vary based on several factors. It depends on your app idea, how many features and integrations you need, and how excellent your mobile app development company is. The more complex a mobile app is, the longer it will take to develop.
Each stage takes a different time. The most time-consuming is the technical app development, coding, and design. On average, apps can take four to six months for cross-platform mobile app development services and a bit more for custom Android and iOS development.
Contact us to determine the app development process timeline you need to build your app.

How much does it cost to develop an app?

There isn't a simple fixed price for custom mobile app development services in USA. Various factors determine the cost, including the application platform, technology stack, development stage, features, application development company, developer fees, etc..
The functionality, number, and complexity of implemented features are the biggest cost drivers in custom mobile app development services.
Presale deliverables are finalized app requirements, product backlog listing app functionality, app design, and implementation plan. We can preliminary estimate the project cost in the presale stage. The more accurately you can form the main idea, the more accurately we will determine the price.
Finally, remember that the sticker price can be misleading. The best mobile app development company in USA won't be the cheapest, but it'll be well worth the cost. Contact us to estimate custom or cross-platform mobile app development services.

Which industries does Digicode have experience building custom mobile apps for?

As a custom application development company, we have experience in different industries, including Retail, Healthcare, FinTech, eLearning, Business Services, and Real Estate. We also provide custom mobile development services for other industries. Check out our expertise in our portfolio.

Do you provide maintenance services post-app launch?

Yes, we do. Digicode provides full-cycle custom mobile application development services from market research to post-sale support and maintenance. We have a 97% client retention rate thanks to our restless efforts to give our clients the best mobile app maintenance services.

Are you providing game app development services?

Absolutely. The Digicode team has deep technical expertise in game dev. Our gaming experts have strong knowledge and skills to create full-motion animation, 2D & 3D graphic designs, characters, logic, and anything else of your game app to reach commercial success. You can check our portfolio or contact us to get more information.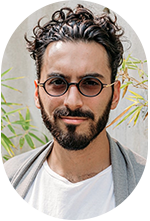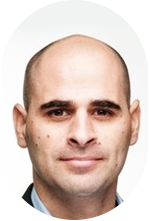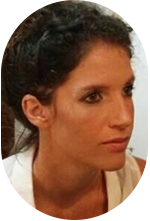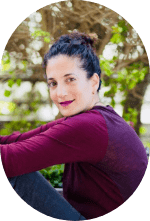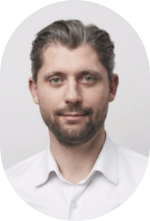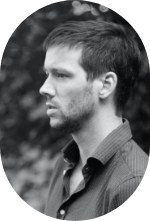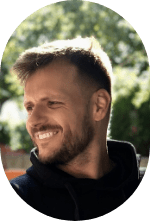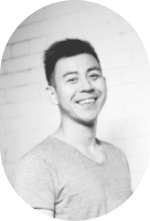 Founder + CEO at Treedom
I'm inspired by our relationship and look forward to continuing our shared story. Thank you to Digicode for committing to the Treedom journey

Principal scientist and AI group manager at Microsoft
We were able to focus on the unique value of our AI experts while maintaining professional excellence in the development cycle by working with Digicode.

Product Manager
Digicode team, always deliver on time and with high quality. From customer journey through the online system and into the data warehouses.

Principal at Microsoft
Digicode proves being a reliable partner which is always there for you. They solve problems efficiently and are pleasant to work with.

Co-Founder, Modum AG
These guys are Professionals, they developed an MVP for one of my projects. Well done, guys!

CEO, We Are Owners SA
It was a pleasure to work with a very professional team. There is always someone available to discuss the project, or to execute the decisions made. I will work with them again.
Inventor bopy
Digicode team got very fast essence of what the app should do and launched it smoothly. I also appreciate them for their pragmatic and open approach.
Co-Founder and Product Developer, Thought & Function
We've been very happy working with Digicode. They've responded quickly and provided us with numerous high-quality candidates when needed to scale..