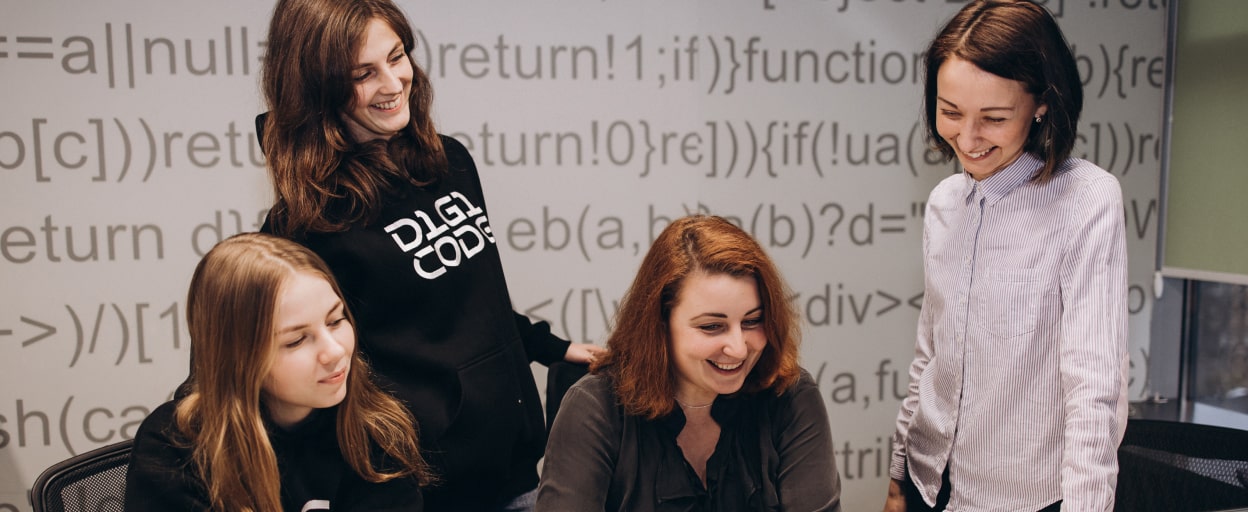 3 Important Questions to Understand Us Better
Why do we exist? – To empower as many innovators as possible to change the world
How do we make it happen? – Through being creative technology agnostic partner
What we actually do? – We deliver outstanding technology consulting, R&D, design, and software development services
Join Us
Is your vacancy not on the list? Leave your CV and we will contact you when the position opens
Thank you!
We will contact you when position will be open
By submitting your resume, you automatically agree to the storage and processing of your personal data in accordance with the current legislation of USA. We guarantee confidentiality at all stages of cooperation
Statistics About Digicode
Professional development
Comfortable working environment
Language classes
42 community training
Conference and education budget
Salary & bonuses
Competitive salary
Medical insurance for employees and their children
Subscription for pool and gym
Quarterly and yearly performance-based bonuses
Compensation for overtimes
Referral bonuses
Vacation
18+ working days paid vacation
Paid sick leaves
State holidays
Life/work balance
Other perks
Opportunity to work remotely
Flexible working hours
Corporate gifts
Corporate celebrations
Free food & snacks in the office
Play & relax rooms
What We Believe and Strive For
Consistent Result
Our goal is Result that has no space for doubts or questions.
Uncompromised
Quality
Our standards are really set high. We are the most challenging reviewers of our work.
Open Mindset
Being technology agnostic and unbiased is our superpower.
Respectful Collaboration
We reject egocentric approaches and always act respectfully.
Social Responsibility
We don't hide in the bubble and stay connected to the world.
Talent Nurturing
We believe in human`s potential and create conditions to unlock it.