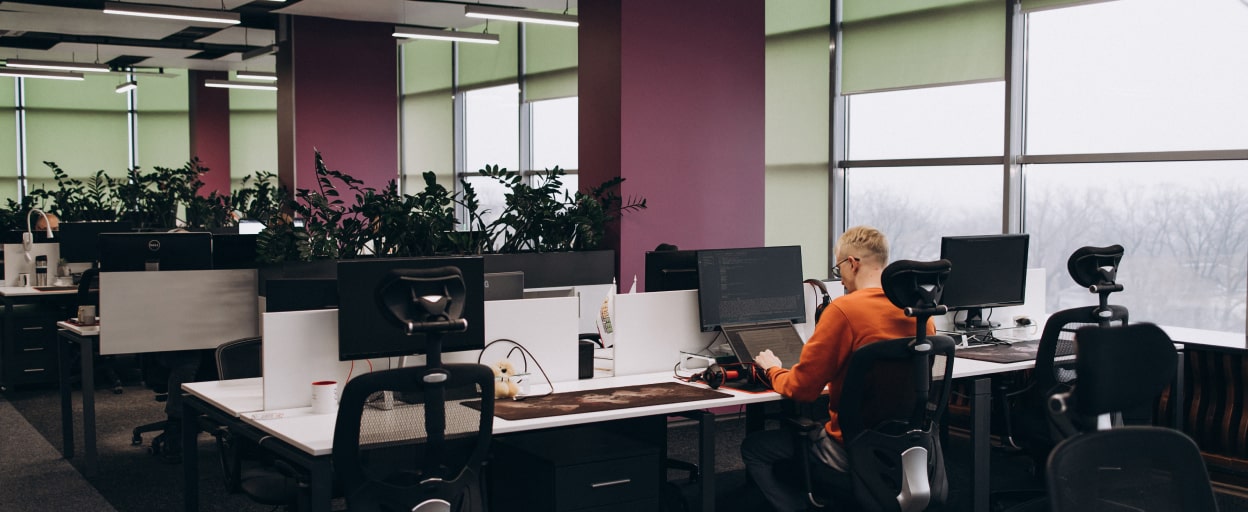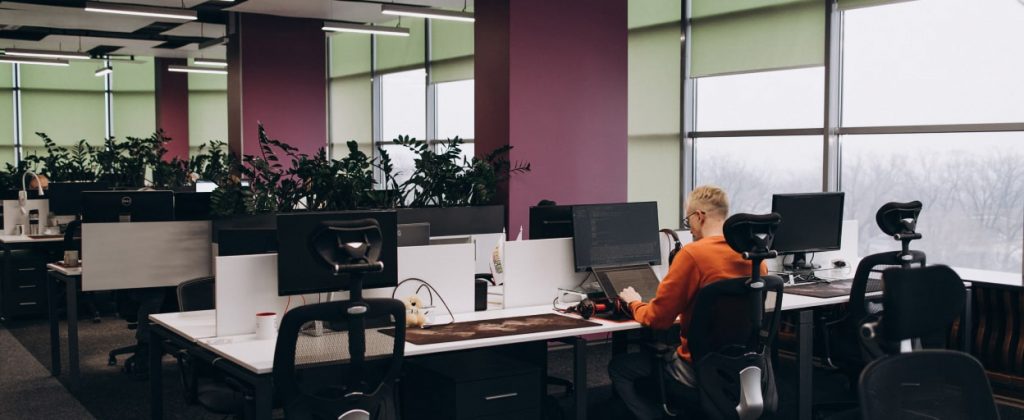 Over time, every existing product becomes obsolete. Continuous product support and improvements needed for such a product can be difficult and costly. Also, businesses want their products to appeal to a wide range of potential customers. As a result, many companies aim to move their product to mainstream technology and a newer platform.

Thus to cater to business needs and keep pace with technology, companies often re-engineer their existing legacy software applications to benefit from new technologies. With our business process software re-engineering solutions, we help organizations increase operational efficiency, resulting in a significant Return on Investment (ROI).

We use our vast software re-engineering services expertise to assist companies in achieving their business objectives. Our re-engineering team designs solutions that leverage the latest technologies, ensuring longevity with increased performance and scalability, reducing maintenance costs. All these ensure a smooth transition process. Start rebuilding your software today!
Our Software & Application Re-Engineering Services
Re-Architecting
We reverse engineer and reconstruct source code as well as choose whether or not to preserve or modify the programming language.
Legacy Systems and Application Re-engineering services
Legacy systems and application re-engineering services allow you to rethink and redesign how your current application meets your strategic objectives. Suppose you're looking for a legacy modernization company. In that case, we emphasize innovation, flexibility, quality deliverables, and cost control by re-engineering functional modules and supporting processes using proven Application Re-engineering Methodologies.
Enterprise Application Integration
EAI involves linking databases and workflows associated with business applications to ensure that the information is used uniformly across the enterprise and that improvements to core business data made by one application are correctly mirrored in others.
Code Restructuring
We do restructuring of existing computer code—changing the factoring—without changing its external behavior by continuously improving the design of code, we make it easier and easier to work with.
Re-Documentation
We develop and revise a semantically equivalent representation within the same relative abstraction level
Language Conversion
We leverage tool-based automated conversions for reengineering legacy languages into modern technologies to accommodate changing business needs.
Our Software
Re-engineering Process
We meet the management and operational teams to understand
Current needs and challenges
Their vision for the new software system
We evaluate the product to be re-engineered and create a reengineering roadmap that aligns the proposed IT solution with the organization's business vision and needs while also maximising ROI realization.
Language Upgrade & Refactoring Legacy Code
For reengineering legacy languages into new technology, we use tool-based automated translations to clean up previously written software code to meet evolving business needs.
Our UI/UX designers and developers re-engineer user interfaces for enhancing ease of use, from look & feel enhancements to rewriting & redesigning interfaces among different technologies.
This allows you to find immediate improvement areas and what you can improve over time. With a gradual change approach, we ensure smooth implementation, reducing system failure or capital expenditure.
Let's Talk
Allied Software Re-Engineering Services
Our Key Differentiators
Proven capabilities in managing successful software re-engineering projects
Enhanced functionalities based on the latest platforms
Advice on new business opportunities based on new service delivery, data, mobility UX, and much more
Proven processes to manage collaborative software re-engineering
What is the re-engineering of software?

Software re-engineering is a software development process to improve the maintainability of a software system.

In simple terms, even the best software can (and will) lose its position over time. Why? The market always adapts to user requests. As a result, businesses need to adapt to these ever-changing conditions. What's more, technology is constantly evolving, which can help improve productivity and reduce IT software costs.

However, in many situations, completely rewriting the software is not a cost-effective solution. Therefore, we can offer you such an opportunity as Software Re-Engineering.

Software re-engineering is:
⦁ automated analysis of technically outdated software for subsequent modernization;
⦁ modernization of software systems to remove duplicate, unused code, improve performance, improve functionality;
⦁ complete software reengineering, including migration to the latest development platforms, programming languages, databases, and operating systems.

Why do I need software re-engineering?

The software is created to solve specific business problems according to existing requirements based on selected technologies. Over time, requirements change, it becomes impossible to implement new tasks using the old technology and software maintenance, therefore, the software becomes obsolete.

In the case of software obsolescence, the maintenance cost starts to rise seriously.

You need software re-engineering if:

⦁ the cost of maintaining your software has grown, and you want to optimize your IT spending;
⦁ you want to improve the performance of your software;
⦁ your business grows and develops, so you need a more reliable and scalable system compared to the existing one;
⦁ missing critical functions or software capabilities, which slows down the growth of the business;
⦁ you have system design issues;
⦁ you need to increase storage requirements;
⦁ you want to update the software applications in tune with future innovations.

When I should turn to software re-engineering?

The need for software re-engineering can be caused by several reasons:

– objective obsolescence of software products;
– unreasonably high costs for software support and maintenance;
– insufficient performance or reliability of existing software solutions;
– insufficient scalability of current solutions in the context of business growth, inability to provide new business requirements with existing functionality;
– the presence of critical architectural flaws that prevent or hinder operational changes and improvements;
– loss of control over the information system due to staff attrition, numerous improvements and changes.

What are some software re-engineering process activities?

Digicode has extensive experience in providing software re-engineering services, including:

⦁ re-architecting products to support new platforms, devices, or functionalities;
⦁ code refactoring to ensure ease and efficiency of maintenance and porting;
⦁ optimization and replacement of databases, middleware, and other levels of architecture;
⦁ engineering analysis and reverse engineering.

What to choose: software reengineering or new development?

Reengineering has many advantages for a business with built-in business logic and functionality that automates the company's unique processes.

For a vendor, software re-engineering is a complex task that requires highly qualified developers. There are difficulties in combining advanced functionality with previous versions, and high risks when re-engineering software in real-time.

In some cases, the cost of re-engineering can be higher than the cost of developing from scratch. However, if the original software had a strict and clear architecture, then software re-engineering will be the best choice.

Digicode experts analyze the customer's software to evaluate which solution is more profitable – to re-engineer or to develop a software product from scratch.

Why can't in-house developers re-engineer the software?

Software re-engineering solution cannot be done by a junior and middle qualification programmer. Even experienced professionals are often unable to implement it efficiently. Therefore, you need a team of experts with big experience in software re-engineering and knowledge of various technologies.

Digicode has decades of experience in various industries and sectors, including heavily regulated industries. We have worked with startups to Fortune 500 companies worldwide.

With Digicode, you get access to experienced technical professionals and industry experts. You receive an entirely dedicated team to make your business a successful example.

If you are looking forward to re-engineering your software, grab the opportunity. Reach out to Digicode to discuss technology solutions now!