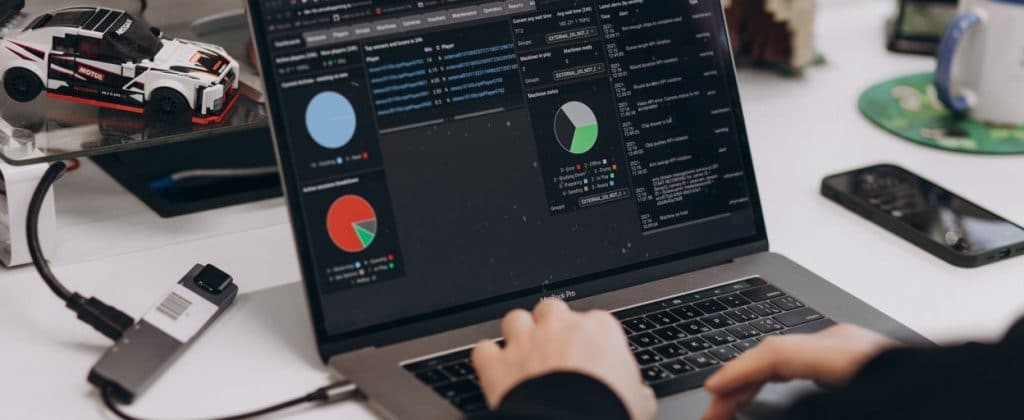 Migration to the cloud is vital for companies looking to unlock growth opportunities while staying prepared for potential disruption.

Companies invest a lot of money in the cloud, but the results aren't always satisfactory. Moving applications, databases, and other business elements from the local server to the cloud server may not be the most optimal solution. Sometimes it may be not feasible or even not possible to do so. Some technologies the company is utilizing might not support the Cloud or applications supporting the business are not suited for the Cloud, which may constitute an excessive effort and expense when shifting to the Cloud operating model. Lastly the cost of the cloud infrastructure and related maintenance might be too high.

Companies also need to consider the regulatory requirements, security, scalability, etc., while deciding the cloud strategy. Companies need to choose which operating model is the best from a cost to benefit standpoint: like hybrid cloud, colocation, Multi-cloud, or cloud-only strategies.

To keep you ahead in the cloud race, our expert team will help you to decide on the best strategy to achieve a smooth transition to the cloud without hampering the data flow. Our A to Z approach will assess the current state, identify gaps in the applications and infrastructure, define remediation strategies and then combine everything into a solid, unbiased roadmap to guide you in the Cloud journey. This all will allow you to focus on day to day activities while preparing to embrace a great change.

We combine our deep industry and market insight with technology experience to help you evaluate the best cloud migration strategy, operating model, roadmap, and ecosystem partnerships. We then assist you in planning and executing a stable, cost-effective, and agile cloud migration and modernization with our cloud migrations services in Texas, USA.


Our Cloud Migration Services
Cloud Strategy
Our proven cloud migration strategy ensures proper alignment of your IT to the most optimal operating model, while continuously supporting the business. We begin with the Current State assessment that evaluates the applications and the underlying infrastructure, looking for the gaps and opportunities. Once we understand the environment, we adjust the goals and identify which operating strategy would have maximum efficiency. This is summarized into the Roadmap, and the journey to the Cloud begins with the migrations planning and execution.
Business Continuity
We ensure mission-critical functions can continue during and after a disaster. This involves more comprehensive planning geared toward long-term challenges to an organization's success. We use available Business Impact Analysis (or conduct BIA) to identify critical applications and define, design and implement High Availability (HA) procedures, design and setup underlying infrastructure, develop automation, and test this functionality.
Disaster Recovery
We use various strategies and services to back up data, applications, and other resources to the public cloud or dedicated service providers. When a disaster occurs, the affected data, applications, and other resources can be restored to the local data center or a cloud provider and resume regular operation for the enterprise. Taking the necessary measures today can help ensure that any future incident won't have a devastating effect on your business.
Cloud Agnostic
Unlike Cloud Native solutions, which place you at the hands of your cloud solution provider, Cloud Agnostic allows you to forge your own route into the clouds without being dependent on the cloud provider. Being Cloud agnostic allows your solution to be portable and independent, to follow better price and better synergy with the solution provider.
Data Center Strategy
Data Center Design
and Construction
Data Center Consolidation and Relocation
Data Center Consolidation
and Relocation
Migrate applications, data, and IT equipment between data centers while reducing risk and unplanned outages.
Colocation
Building a data center takes both money and expertise. The move to cloud and colocation allows companies to get off the CAPEX roller coaster and move to a more linear, operating expenditures (OPEX) financial model.
Disaster Recovery
Cloud Resiliency Application and IT Discovery
Data Center Operations
and Management
Provide a highly optimized command center and robust data center infrastructure management services to reduce complexity and improve overall operational efficiency.
Colocation + Cloud
You can handle the workloads without the high costs of running your own data center when you combine colocation and cloud. This helps you to concentrate your money on creativity and development instead of infrastructure and operations.
Our Cloud
Migration Process
We meet the management and operational team to understand
Current needs and challenges
Company processes, procedures and culture
Their vision for the new system
Risk tolerance
Cloud Assessment
and Planning
We help conduct cloud readiness assessment and architecture audit to establish a current state analysis (covering applications and infrastructure) and then deliver an effective roadmap and cloud migration plan. This roadmap defines the optimal placement for business applications as well as any design or package modifications needed for flawless move to the Cloud operations.
We utilize a phased approach: planning and execution. This allows for the minimal impact to the Business as Usual (BAU) activities. We use automated cloud management and migration tools to support a smooth transition.
The gradual change enables successful cloud migration rather than a full migration. This approach allows you to find immediate improvement areas and what you can improve over time. With a gradual change approach, we ensure smooth implementation, reducing system failure or capital expenditure.
Let's Talk
Our Key Differentiators
Proven capabilities in managing successful cloud migration projects
Ensuring smooth cloud migration
Established datacenter competency and practices
Not just migration, but we build enhanced functionalities based on the latest platforms
End-to-end quality assurance across migration
Should I migrate to the cloud?

Several signs will signal the time to move your IT infrastructure to the cloud.

A company should choose to migrate data to the cloud if its growth outstrips infrastructure development. Often it happens with startups and other fast-growing companies. The cloud will solve this problem by providing highly scalable infrastructure. It's also worth choosing cloud solutions if IT costs are growing exponentially. With the cloud, you don't have to pay for hardware and maintenance.

What are the advantages of moving to the cloud?

Cloud solutions have technical, administrative, licensing, and financial advantages. Our Cloud migration services provide easy, flexible, and affordable access to any hardware hosted outside the corporate network (ensuring physical security and business continuity). You don't need to buy and maintain your expensive IT structure. Cloud migration solutions are 2-3 times cheaper than on-premises infrastructure, and payment flexibility allows you to accurately correlate IT spends to the used IT resources.

You might be surprised by how profitable cloud migration can be, especially considering long-term benefits.

How long does it take?

There's no standard answer for the exact timeline to complete a migration to the cloud; it depends on the complexity of the particular project, infrastructure, and related dependencies. Anyway, we ensure that your infrastructure is migrated to the cloud as quickly as possible.

If you need help with your cloud migration assessment, contact us.

Is my data safe during the migration process?

Yes. Cloud solutions surpass the capabilities of most on-premises systems in terms of security. However, some companies are concerned about data safety during the migration process. Digicode has developed a cloud migration methodology that includes understanding application dependencies, setting up a test environment, and performing stringent testing before migrating to the cloud.

Will everything work exactly as it did before the migration?

Absolutely yes. At the testing stage, we check the correctness of each performed operation that was moved to the cloud. If any bugs are found, we will immediately fix them. As a result, your software will work as expected on the new server.

Why should I hire Digicode for my cloud migration project?

Digicode offers cloud migration services to help your business make the hassle-free transformation from on-premise to the cloud and build suitable solutions for your business needs. We have deep experience with cloud migrations, often under the pressure of tight deadlines. Our methodology is proven and tested over dozens of successful migration projects with leading global brands, startups, and enterprises. We will help to determine the right cloud strategy, operating model, roadmap, and will assist you at any stage of your cloud data migration journey.
Digicode cloud migration strategy help you to execute a seamless migration and modernization to the cloud with no downtime.