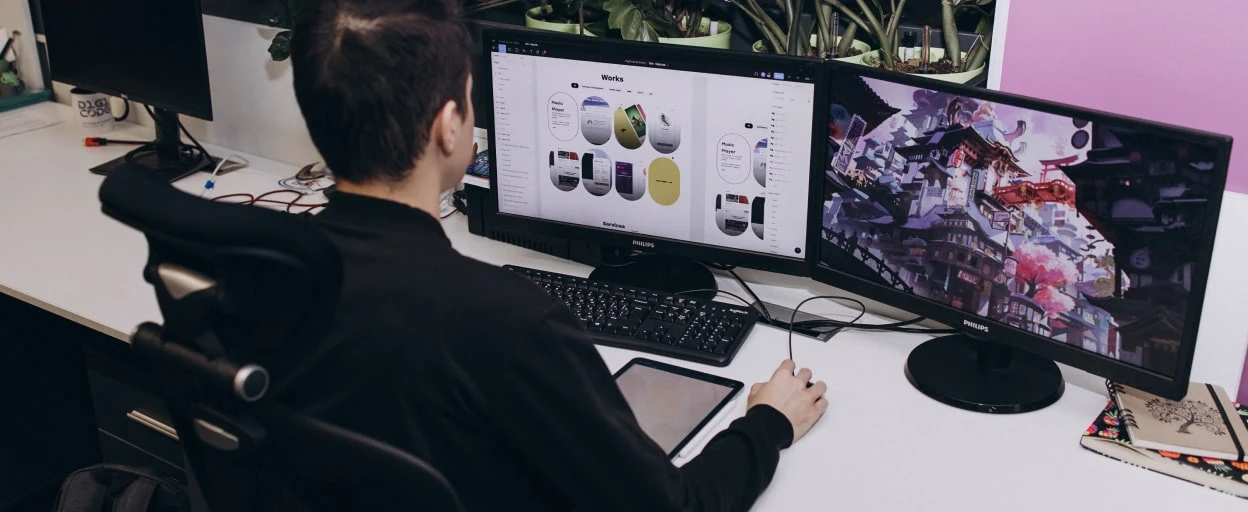 It is getting hard to imagine running a successful business today without a proper set of tools that help to optimize the operation, save valuable time, provide transparency and reduce costs. Various organizations achieve different degrees of automation, however, certain patterns in underutilization of readily available automation can be found in sales departments: for example, customer data is often maintained in the notebooks of sales managers or Excel tables. On top of the obvious lack of automation and efficiency, this approach also creates serious risks: what if tomorrow a sales manager quits his job and, along with his notebook, takes away your client base? What if an employee gets sick and ends up in the hospital? Unfinished deals will be lost forever.

No business with more than 2 sales per month and 3 clients in process can exist without a CRM system. Any sales department at scale needs a CRM to store all customer data in one place.

CRM is a workspace for sales teams to manage customer interactions and prioritize activities, speed sales cycles, and deliver better, more efficient customer service.

If your business needs to focus on sales productivity, customer care, or unique business solutions, we can help. Digicode, as your Microsoft Dynamics CRM Consulting Services provider, provides best solutions in sales and customer relationships that give you a competitive advantage. With 15+ years of experience, we offer a comprehensive range of Microsoft CRM consulting services, from technology consultation to full-scale implementation and third-party administration and support, so you can be sure your business has what it needs to grow and thrive.
Our Microsoft Dynamics CRM Services
Microsoft Dynamics
CRM Implementation
Migration to Microsoft
Dynamics CRM
Employees
Training
Microsoft Dynamics
CRM Customization
CRM Integration with
IT Infrastructure
Dynamics CRM
Consulting
Why Microsoft Dynamics CRM is The Best Class Choice
Microsoft Dynamics CRM is a flexible and affordable customer relationship management solution that brings together tools for sales, marketing, and customer service teams. Microsoft Dynamics CRM Consulting Services enables businesses to track and manage processes from lead generation to post-sale support. Importantly, all of them can be tied to sales team KPIs for easier performance management. These capabilities allow businesses to shorten the sales cycle, make it more predictable and increase the number of successful deals.

Microsoft Dynamics CRM is available in the cloud and on-premise platforms. Besides, Dynamics CE can easily integrate with other Microsoft applications such as Microsoft Dynamics 365 Business Central, Power Platform and Ai solutions.

But technology alone isn't an effective tool without a well-thinking strategy. Our Dynamics CRM Consultants can help you unlock the full potential of this powerful software. As Microsoft Dynamics CRM partners, we focus on your business requirements first and deliver customized results instead of cookie-cutter solutions that ensure your technological ROI remains high — and you can achieve the results you're looking for.
Operating and management costs reduction by 15–20%;
Savings in working capital from 3 to 5%;
Product sales cycle reduction by 25–30%;
Commercial costs reduction by 30–35%;
Accounts receivable reduction by 10–15%
Industries We Cover in Our Microsoft CRM Consulting Services
Manufacturing
Professional Services
HoReCa
Retail
Wholesale
eCommerce
IT & Telecommunication
Logistic/Warehouse
Our Key Differentiators
Certified Microsoft Dynamics CRM partners
A turnkey solution for diverse industry segments
The world's Best Practices for doing business were used in the development
Cost-effective solutions built on optimally priced Microsoft licenses
We keep ourselves abreast of the latest trends in MS Dynamics CRM
Technology Modernization
Services
Our modernization experts can consult you, helping you discover new opportunities through the implementation of new business models, improved productivity, usability and efficiency, and global distribution.
Explore
Cloud Migration
Services
Our cloud migration services handle migrations efficiently and with minimal disruption.
Explore
Custom Software
Development Services
Team of seasoned custom software development experts to deliver world-class results for your organization, maximizing the opportunities that support future growth.
Explore
Microsoft Dynamics
Consulting Services
We help upgrade and redesign your existing software to match the latest technology trends and ensure easy use, flexibility, and adaptability.
Explore
Why is Microsoft Dynamics 365 better than other CRM?

Technically, Microsoft Dynamics 365 is the most functional CRM system in the world. It has a huge number of built-in functions, industry-specific solutions, and different modules to customize software according to your business requirements. Unlike most CRMs on the market, MS Dynamics 365 offers two licensing options: a cloud solution and on-premise solutions. Customers note the convenience of data storage, a rational and understandable interface, and high-quality integration with other Microsoft applications such as Office, Power BI, SharePoint, Navision and others. With help of experienced Microsoft Dynamics CRM partners, this CRM can easily be configured even for small-sized businesses without huge expenses.

What is Microsoft Dynamics 365 CRM used for?

Microsoft Dynamics CRM Services bring all sales and customer data together into one system to build strong relationships with customers, partners and contractors. A CRM helps streamline sales, marketing efforts, customer service, accounting, and management for growing companies.

Microsoft Dynamics 365 CRM allows you to automate all sales funnels: from storing all the customer information in one place and recording service issues to analyzing sales opportunities and managing marketing campaigns.

Microsoft Dynamics 365 CRM consists of 4 tools:

Marketing: Improve your customer journey
Sales: Empower sellers to drive personal engagement with customers
Customer Service: Effortless service through any channel
Field Service: Empower your agents to create a better customer experience

You can use stand-alone applications to meet the needs of a specific line of business or combine a few CRM tools that work together as a powerful integrated solution.

Which industries does the Microsoft Dynamics CRM Services is suitable for?

Almost any industry. If you offer products or services, you have a sales team and you communicate with customers by phone or online, invest in advertising, expand and retain your customer base, you most likely need Dynamics CRM Consulting. It will help build stronger relationships with clients in any business: eCommerce, logistics, Fashion Retail, education, IT & Telecommunication, SaaS, and so on. The CRM is a must in the B2B sector, where negotiations of making a deal can last for months or take place in several stages.

How much does Microsoft CRM consulting cost?

Dynamics CRM Consulting cost depends on many factors. This is a comprehensive solution that covers specific business needs. So, the key criterion affecting the price is functionality. The more complex it is, the longer it will take to deploy, therefore, the cost of Microsoft Dynamics CRM Consulting Services will be determined by the amount of time spent.

But there are other factors besides functionality. We have to understand your tasks, business processes, requirements, integrations and other needs.

To estimate how much a Microsoft CRM consulting costs, you can contact us right now.

How long does CRM integration and configuration work take?

Everything depends on the scale of implementation, the structure of business processes in the company, and your understanding of the result you want to get.

Our experience as Microsoft Dynamics CRM partners shows that a CRM implementation takes from four weeks to year. If excellent communication is built between us and the client and no one delays the process, it can be faster.

We created a checklist that will help you to quickly determine whether or not the selected provider is right for you. Download the spreadsheet to your computer and fill it out.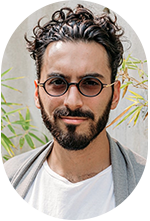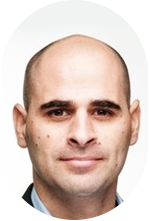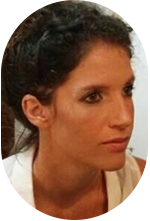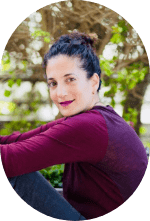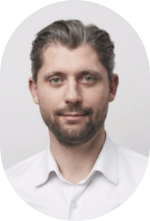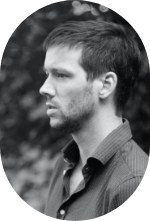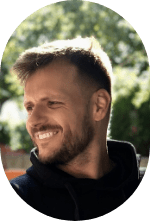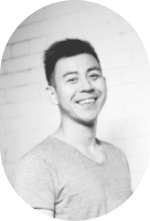 Founder + CEO at Treedom
I'm inspired by our relationship and look forward to continuing our shared story. Thank you to Digicode for committing to the Treedom journey

Principal scientist and AI group manager at Microsoft
We were able to focus on the unique value of our AI experts while maintaining professional excellence in the development cycle by working with Digicode.

Product Manager
Digicode team, always deliver on time and with high quality. From customer journey through the online system and into the data warehouses.

Principal at Microsoft
Digicode proves being a reliable partner which is always there for you. They solve problems efficiently and are pleasant to work with.

Co-Founder, Modum AG
These guys are Professionals, they developed an MVP for one of my projects. Well done, guys!

CEO, We Are Owners SA
It was a pleasure to work with a very professional team. There is always someone available to discuss the project, or to execute the decisions made. I will work with them again.
Inventor bopy
Digicode team got very fast essence of what the app should do and launched it smoothly. I also appreciate them for their pragmatic and open approach.
Co-Founder and Product Developer, Thought & Function
We've been very happy working with Digicode. They've responded quickly and provided us with numerous high-quality candidates when needed to scale..