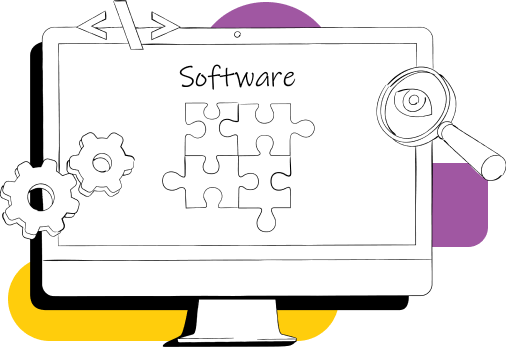 Cutting-Edge IBM Planning Analytics Services
IBM Planning Analytics
Automate your planning, budgeting, and forecasting process
How to get more from your data than ever before?
IBM Planning Analytics is an AI-infused integrated planning solution to break free from the limits of manual planning. You can quickly create more accurate plans for financial operations, sales, supply chain, forecasts, and more in a single platform.
Digicode offers a complete suite of services, from consultation to implementation and deployment to support, to ensure you access analytics on demand, anytime, anywhere.

Our Services
Digicode offers expert-led IBM Planning Analytics Services for fast deployment, ongoing support, cost-effective solutions and hassle-free migration.
Cognos Analytics
Connect your data with IBM Cognos Analytics to drive forecasting and actionable insights. It delivers the next level of business intelligence that interprets intent and guides enterprises to faster results using a scalable and proven solution for reporting.
Migration and Upgradation
Learn more about IBM Planning Analytics
Do much more than just planning
IBM Planning Analytics Workspace is a web-based interface that provides full modeling, reporting, and administrative capabilities. Use Planning Analytics.
Workspace to:
build a model of your business
view, analyze, edit, and chart your Planning Analytics data
build private sandboxes where you can explore unlimited 'what-if' scenarios

What you get as a result
IBM Planning Analytics is an integrated platform that helps uncover insights directly from your data, forecast outcomes based on evolving trends, and perform granular, what-if scenario analysis to test alternate assumptions. You are thus able to create timely, reliable & accountable plans that put insight into action, expedite decision-making, and can be communicated using compelling visualizations.
Compliance
& security
Flexible and Scalable
You can start using cloud-based Planning Analytics with a small team, and it can scale to the world's largest companies.
IBM Cloud
IBM's cloud is the largest corporate cloud offering and hosts many enterprise applications.
Security
Your data can be loaded securely from your local ERP. Once in the cloud, it is governed by the industry's most demanding security protocols and standards with IBM.
Agility
& Flexibility
Why compromise?
You can choose between fast deployment and powerful analytics. Further, you can change your models quickly as your business environment changes. Become more agile and prepared for the future.
Increased efficiency
The platform automates many of the manual processes involved in planning, budgeting, and forecasting, which can save time and reduce errors.
Foresight
Plan with Confidence
Combine the planning excellence from TM1 with predictive analytics from Watson Analytics for smarter forward-looking decision-making.
Finance Leadership
Guide your organisation with a finance-owned, self-service planning environment, to which your whole company can contribute and provide finance with the tools they need to navigate the business in the right direction.
FAQ
What are IBM Planning Analytics Services?

IBM Planning Analytics is the name of the latest release of IBM Cognos TM1. With IBM Planning Analytics with Watson and IBM Cognos Analytics, businesses can save time and costs, optimize forecasts, plan continuously, streamline collaboration, and quickly scale without impacting performance. There are two versions of the solutions – a cloud-based, Software as a Service (SaaS) model and a planning analytics local version deployed on-premise using your own IT infrastructure.

How does IBM Planning Analytics differ for the local vs cloud versions?

The Planning Analytics for Cloud is a SaaS version that includes Cognos Analytics and Watson Analytics. In addition, the applications offer enhanced reporting features for better predictive analytics. Planning Analytics Local has new versions of the pre-existing Cognos TM1 as features – TM1 server, TM1 Web and Planning Analytics for Excel (PAX). Depending on your business requirements, you can choose from the local or cloud versions, and Digicode will help with the deployment in either case.

Will the Planning Analytics run on my existing hardware?

If you're opting for Planning Analytics Local, most of the existing features of TM1 will run without any changes to your server. These include Performance Modeler, TM1 Web and Perspectives.

What are the most compelling reasons to choose IBM Planning Analytics with Watson?

IBM Planning Analytics with Watson enables accelerated planning and forecasting cycles. It also promotes better collaboration across the organization with agile planning in the Extended Planning & Analysis (xP&A) solution. IBM Planning Analytics with Watson is a flexible, fast and AI-powered solution that can be deployed on the cloud, on-premise, as a hybrid model, or on IBM Cloud Pak for Data. It enables small and large organizations to drive better process efficiency and delivers the foresight required to steer business performance in the right direction. In addition, the solution has been praised for ease of use by customers and analysts.

Along with automating manual tasks, it also helps leaders uncover new insights directly from their data. The customizable user interface can be deployed to Finance, Operational and other departmental users across the enterprise. Other benefits include multi-dimensional analysis, interactive and guided planning, advanced self-servicing modelling, scorecards and dashboards and predictive forecasting.

What is a Planning Analytics Workspace?

Planning Analytics Workspace (PAW) is a browser-based module suitable for data inputs, reporting and analysis. The drag-and-drop functionality allows users to create high-quality graphical and numerical reports.

Do you offer support for Cloud Migration in IBM Planning and Analytics?

As businesses increase their cloud investment to drive the business forward, cloud adoption is integral to optimizing IBM Planning and Analytics services. Our migration support allows your business to improve inefficiencies, be more agile and deliver high stability and flexibility. At Digicode, we offer complete support for cloud migration. Talk to our cloud migration consultants to know more.

Do I have to upgrade my infrastructure for IBM Cognos Analytics?

Customers who want to move to the latest version of TM1 need to upgrade to Planning Analytics, which will incorporate the latest TM1 Software. In the background for Planning Analytics, IBM keeps the web interface up to date, so you don't have to do much. The upgrades to the Controller, TM1 database, ETL and calculation engine are planned by Digicode with our customers, and we will contact you to arrange a suitable timing for the upgrade.