Introduction
As organizations grow and evolve, their business applications and software lag the new business realities. To stay relevant and be competitive, organizations need to modernize tech, but often:
Fear change and disrupting existing tech.
Face the dilemma of choosing the right time for modernization.
Fear high-risk factors and high investment that comes with adopting new technologies.
Digicode's technology modernization solutions help companies answer these questions and accelerate business transformation. Our proven software modernization approach can help businesses modernize without surprises and the risk of breaking the working process. Our IT modernization services experts can help discover new opportunities by implementing new business models, improved productivity, and global distribution. Connect with an IT modernization company to learn how tech modernization solutions can enhance business efficiency.
Our Technology
Modernization Solutions
Our Tech
Modernization Process
Step
Vision
A comprehensive, well-defined, and continuous process is needed for successful business modernization. We meet the management and operational team to understand 
Current needs and challenges

Their vision for the new system
Audit
The next step in delivering IT modernization consulting services is an audit that assists in identifying loopholes and uncovering hidden opportunities. Internal process audit helps understand the processes from a business standpoint.
Streamline Process
The next step to modernization is to Identify the interdependencies between different processes, find ways to make processes faster and improve quality. A plan mentions today's state and outlines the desired shape to be created.
Gradual Change
The longer route of gradual change enables successful replacement rather than a complete replacement approach. This approach allows you to find immediate improvement areas and what you can improve over time. With a gradual change approach, we ensure smooth implementation, reducing system failure or capital expenditure.
Benefits of Technology
Modernization Consulting Services
Reasons to Choose Technology Modernization Services from Digicode
Extensive experience

With 13+ years of experience in digital transformation, software, and mobility solutions, Digicode is a team of world-class innovation and business excellence experts. We delivered 250+ digital solutions to help businesses leverage the power of technology.

Performance boost for high-load systems

As a tech modernization company, we have extensive experience in software re-engineering services, improving flexibility and adding new features. Handling complex business modernization, we focus on boosting performance to make it a few times faster, which helps our clients beat the competition.

Costs reduction

We have a lot of successful cases of delivering extra value to businesses with our technology modernization solutions. Our domain knowledge and unique approach allow us to bring high performance, flexibility, scalability, and competitive advantages into outdated software, thus helping clients save on maintenance costs.

Data security

We ensure our client's data and user information are protected and secured. Digicode experts use advanced data security methodologies and security best practices. As a leading technology modernization company, we focus on ensuring only authorized employees/users can access data.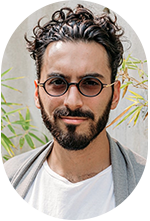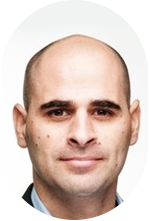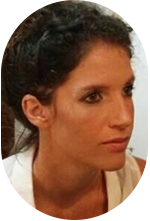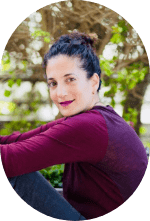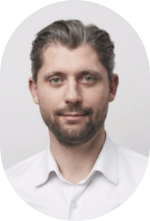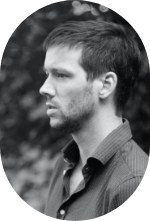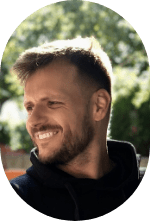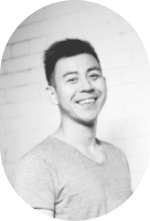 Michael Kadisha
Founder + CEO at Treedom
I'm inspired by our relationship and look forward to continuing our shared story. Thank you to Digicode for committing to the Treedom journey

Dr Oren Elisha
Principal scientist and AI group manager at Microsoft
We were able to focus on the unique value of our AI experts while maintaining professional excellence in the development cycle by working with Digicode.

Niva Gubergrit
Product Manager
Digicode team, always deliver on time and with high quality. From customer journey through the online system and into the data warehouses.

Hila Yehuda
Principal at Microsoft
Digicode proves being a reliable partner which is always there for you. They solve problems efficiently and are pleasant to work with.

Marc Degen
Co-Founder, Modum AG
These guys are Professionals, they developed an MVP for one of my projects. Well done, guys!

Frédéric Chenevard
CEO, We Are Owners SA
It was a pleasure to work with a very professional team. There is always someone available to discuss the project, or to execute the decisions made. I will work with them again.
Aleksandar Milosevic
Inventor bopy
Digicode team got very fast essence of what the app should do and launched it smoothly. I also appreciate them for their pragmatic and open approach.
James Zhao
Co-Founder and Product Developer, Thought & Function
We've been very happy working with Digicode. They've responded quickly and provided us with numerous high-quality candidates when needed to scale..

FAQ
What is technology modernization consulting?

Enterprise application modernization consulting is the adaptation of new technologies and improved methods to increase efficiency, achieve business goals and meet market requirements.
Every business uses technology to perform operational functions or serve customers. A successful business must quickly adapt to market changes. If your software doesn't meet all the business needs or creates challenges for your operation, it is time to update your technology and modernize your business.

When do I need technology modernization consulting?

The right time for IT modernization services is when your current technology does not support your business needs, or you plan to scale within one or two years. Consider business transformation. Our tech modernization company experts can find the right solution and new ways to automate the business processes that can help you optimize maintenance costs, reduce turnaround times, improve performance, and increase ROI. Read the Complete Guide to Technology Modernisation for more information.

How much do IT modernization consulting services cost?

The cost of tech modernization solutions depends on many factors. To estimate it, we need to conduct an audit and understand the size of the software and business complexity. To calculate the approximate modernization cost, you require multiplying the expert's hourly rate by the hours spent. Usually, some key improvements can be made within the first two months for small or medium businesses. A complete technology modernization will likely take 6-18 months of engineering work.
This process can be more protracted and expensive for large-scale enterprise projects.

Who works in an IT modernization company?

Technology modernization companies may vary from project to project. Still, the technology modernization team usually includes business analysts, software architects, UI/UX designers, software developers, QA engineers, DevOps engineers, and Project Managers. Our tech modernization solutions experts ensure you get the best software modernization services.

How to choose a technology modernization company?

Here is a step-by-step guide on how to choose a tech modernization company:
1) Understand how your competitors modernized their technology. Analyze your business domain for successful examples;
2) Ask questions to technology modernization providers;
3) Check the software modernization vendor's technology and expertise;
4) Find the right IT modernization company that fits your needs.
Here is the Ultimate Guide for Choosing the Right Technology Modernization Partner.
Allied Tech Modernization Services
Legacy System Modernization
Legacy modernization solutions help deliver a seamless customer experience that drives higher revenues, improves productivity, and reduces cost.
UI/UX
Modernization Services
UI & UX Design consulting services team can help you conquer your modernization challenges with our proven methodology technology. trends and ensure easy use, flexibility, and adaptability.
Cloud Migration Services
Our cloud migration services handle migrations efficiently and with minimal disruption.
Software
Re-engineering
We help upgrade and redesign your existing software to match the latest technology trends and ensure easy use, flexibility, and adaptability.