As organizations grow and evolve, their business applications and software lag the new business realities. To stay relevant and be competitive, organizations need to modernize tech, but often:
Fear change and disrupting existing tech.
Face the dilemma of choosing the right time for modernization.
Fear high-risk factors and high investment that comes with adopting new technologies.
Digicode's technology modernization solutions help companies answer these questions and accelerate business transformation. Our proven software modernization approach can help businesses modernize without surprises and the risk of breaking the working process. Our IT modernization services experts can help discover new opportunities by implementing new business models, improved productivity, and global distribution. Connect with an IT modernization company to learn how tech modernization solutions can enhance business efficiency.
Our Technology Modernization Solutions
Legacy System Modernization
Our legacy modernization services help to modern and efficient technology platforms, ensuring improved performance, enhanced security, and scalability.
Cloud Migration
With a technology modernization company, seamlessly move your applications and infrastructure to the cloud, leveraging its flexibility, scalability, and cost-efficiency to optimize your operations.
Application Modernization
Revamp your existing applications by modernizing their architecture, user interfaces, and functionalities to meet evolving business needs and deliver superior user experiences.
Data Migration and Integration
Efficiently transfer and integrate your data from various sources into new systems, ensuring data accuracy, integrity, and accessibility for improved decision-making.
DevOps Transformation
Implement DevOps practices and automation to streamline your software development and deployment processes, fostering collaboration, agility, and faster time to market.
Digital Strategy Consulting
Use our enterprise application modernization consulting to develop a comprehensive digital strategy aligned with your business objectives, leveraging technology to drive innovation and achieve competitive advantage.
Technology Roadmap Planning
Define a clear technology roadmap for your organization, identifying key milestones and agile initiatives to guide your technology investments and future-proof your operations.
Training and Change Management
Equip your team with the necessary skills and knowledge to embrace technological changes, providing training and change management support to facilitate a smooth transition.
Our Tech
Modernization Process
Step
Vision
A comprehensive, well-defined, and continuous process is needed for successful business modernization. We meet the management and operational team to understand 
Current needs and challenges

Their vision for the new system
Audit
The next step in delivering IT modernization consulting services is an audit that assists in identifying loopholes and uncovering hidden opportunities. Internal process audit helps understand the processes from a business standpoint.
Streamline Process
The next step to modernization is to Identify the interdependencies between different processes, find ways to make processes faster and improve quality. A plan mentions today's state and outlines the desired shape to be created.
Gradual Change
The longer route of gradual change enables successful replacement rather than a complete replacement approach. This approach allows you to find immediate improvement areas and what you can improve over time. With a gradual change approach, we ensure smooth implementation, reducing system failure or capital expenditure.
Benefits of Technology Modernization Consulting Services
Efficiency
Tech modernization solutions ensure the realization of business goals, help to optimize maintenance and operation costs
Reliability
We use modern technologies to ensure that modernized systems are reliable, always available, secure, and recoverable
Security
The updated software provides a high level of differentiation of access to information and company resources
Adaptability
Changes in the IT infrastructure, adaptation to the company needs to occur synchronously with changes in the market
Availability
The information resources you need will be available at anytime from anywhere in the world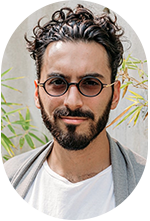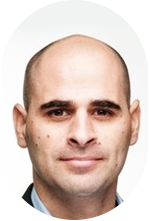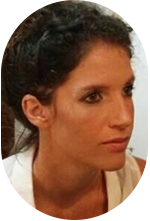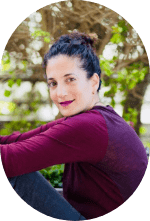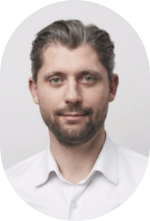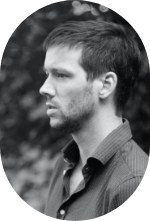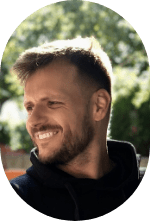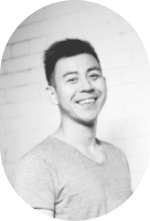 Founder + CEO at Treedom
I'm inspired by our relationship and look forward to continuing our shared story. Thank you to Digicode for committing to the Treedom journey

Principal scientist and AI group manager at Microsoft
We were able to focus on the unique value of our AI experts while maintaining professional excellence in the development cycle by working with Digicode.

Product Manager
Digicode team, always deliver on time and with high quality. From customer journey through the online system and into the data warehouses.

Principal at Microsoft
Digicode proves being a reliable partner which is always there for you. They solve problems efficiently and are pleasant to work with.

Co-Founder, Modum AG
These guys are Professionals, they developed an MVP for one of my projects. Well done, guys!

CEO, We Are Owners SA
It was a pleasure to work with a very professional team. There is always someone available to discuss the project, or to execute the decisions made. I will work with them again.
Inventor bopy
Digicode team got very fast essence of what the app should do and launched it smoothly. I also appreciate them for their pragmatic and open approach.
Co-Founder and Product Developer, Thought & Function
We've been very happy working with Digicode. They've responded quickly and provided us with numerous high-quality candidates when needed to scale..