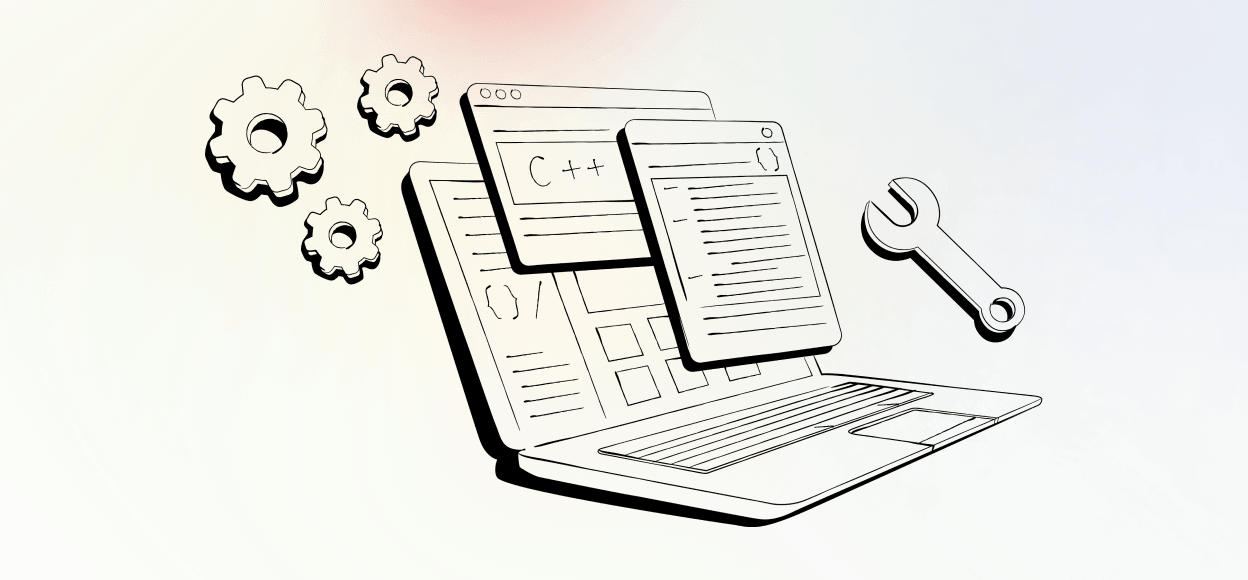 EHR (Electronic Health Records) and EMR (Electronic Medical Records) software are crucial in healthcare for efficient data management and improved patient care. They enable streamlined communication, accurate record-keeping, and access to critical patient information. These software solutions facilitate tasks such as prescription management, patient engagement, billing, and integration with other healthcare technologies, enhancing overall operational efficiency and providing a centralized database for comprehensive medical history storage.
EHR vs EMR: what's the difference?
Our world-class healthcare software development services encompass practice management systems, hospital information systems, medication administration, healthcare data analytics, inventory management, and more. 
At Digicode, we are dedicated to maximizing growth opportunities for your organization and helping you achieve your healthcare goals through tailored software solutions designed to meet your specific needs.
EHR Software Development
From streamlining operational tasks to managing electronic documents, customizable chart templates, clinical dashboards, reports, appointment schedules, patient app, profiles, prescription lists, and distributed access control modules – our EHR software development company does it all:
Billing Information (RCM)
Patient Management & Engagement
Medication Orders & E-Prescribing
Laboratory Information Systems (LIS)
EMR Software Development
Our developers specialize in building highly interoperable AI EMR software that seamlessly integrates PMS and HIE features. Here are the main modules to implement within custom EMR Software:
CPOE (Computerized Provider Order Entry)
Charge Capture Coding (ICD-10 CM, HCPCS, & CPT)
HL7 Integration
Clinical Decision Support
8 Reasons to Choose Custom EHR and EMR Development
Our EHR and EMR software development company individually approaches each solution and finds the best way to implement it, optimizing client's time, budget, and efforts. Explore the Digicode portfolio to discover how we can transform your healthcare operations today.
Tailored Solutions
Custom EMR development and EHR development allows for EHR and EMR software to be specifically designed to meet the unique needs and workflows of healthcare organizations.
Scalability
All solutions can be easily scaled to accommodate the growing needs of healthcare practices, ensuring that the software remains effective as the organization expands.
Interoperability
Custom development enables seamless integration with existing systems and third-party applications, promoting data exchange and interoperability between different healthcare systems.
Enhanced Efficiency
Custom EHR and EMR software streamlines workflows, automate manual processes, and reduces paperwork, increasing operational efficiency and productivity.
Regulatory Compliance
Custom software can be developed to comply with industry regulations and data security standards such as HIPAA, ensuring patient privacy and confidentiality.
Improved Patient Care
Custom solutions can include features like clinical decision support systems and patient engagement tools, enhancing the quality of care and patient outcomes.
Flexibility and Adaptability
Custom development allows for software updates, enhancements, and modifications to be easily implemented to meet evolving healthcare requirements and industry changes.
Cost-Effectiveness
While custom development may require an initial investment, it can lead to long-term cost savings by eliminating the need for multiple systems, reducing errors, and improving overall operational efficiency.
Our EHR And EMR Software Solutions
Our custom EHR/EMR software goes beyond the basics, incorporating essential functionalities like eRx, record data tracking, and electronic communications.
Custom
Solutions
Our solutions enable seamless appointment scheduling and management for doctors and patients alike. Integrated communication features empower patients to engage with healthcare professionals, fostering efficient and effective interactions. By leveraging our custom healthcare software development, medical staff can optimize their workflow, enhance the quality of care, and achieve cost savings across the board.
Compliance & Security
Our EMR/EHR software solutions prioritize compliance with HIPAA and GDPR. We adhere to industry standards, including HL7, and implement robust measures to protect patient data. Our software ensures the secure transfer of sensitive information through cloud hosting solutions, optimizing data storage, safety, and scalability for enhanced data protection and peace of mind.
Telemedicine
Solutions
Our team specializes in creating personalized telemedicine applications that seamlessly integrate with health-tracking devices, remote patient monitoring systems, wearables, sensors, and IoT technologies. These applications are enhanced with cloud-based data collection, monitoring, and analytics functionalities, ensuring comprehensive support for remote EHR services and empowering healthcare providers to deliver efficient and effective patient care.
ICD-10
Implementation
Our team integrates ICD-10 codes into your current EMR/EHR systems, enabling healthcare professionals to accurately classify diseases and health conditions across various types of health records. By utilizing up-to-date and detailed information, physicians, nurses, and other providers can ensure precise documentation of all diseases for improved accuracy in diagnosis and treatment.
Regulatory Compliance & Data Security
We prioritize compliance with HIPAA and GDPR regulations in our EMR/EHR software solutions. Our offerings align with HL7 standards and strictly adhere to protected health information (PHI) policies. By employing cloud hosting solutions, we ensure secure and encrypted patient data transfers, providing optimized data storage that guarantees safety and scalability for your healthcare organization.
Personal Health Records
Our team creates patient portals that empower individuals to actively participate in their healthcare journey by providing seamless access to their health information. Through these portals, patients can efficiently manage their healthcare plans, streamline clinical workflows, securely handle bilateral patient data, facilitate effective doctor-patient communication, and conveniently manage E-Prescriptions, among other benefits. Our customized solutions prioritize patient engagement and aim to enhance the overall healthcare experience for individuals.
Our Technologies for Electronic Health Record Software Development
With expertise in various technologies, we employ third-party APIs, platforms, and secure plug-ins to develop electronic health record software. Our EHR/EMR software development company utilizes a comprehensive range of tools, including mobile, web, desktop, embedded programming, blockchain, AI/ML components, IoT device integrations, and more.


















Our Simple Process Cycle for Difficult EHR and EMR Development
Start by conducting thorough market research to identify the audience and find an EHR developer that aligns with your specific needs. Evaluate their expertise, past projects, client testimonials, EHR development capabilities, and experience with HIPAA compliance. This assessment will guide your decision in selecting the right company to collaborate with.
Assemble a development team
Ensure that your chosen EHR system development partner assembles a proficient software development team with expertise in building EMR systems. The team's composition and size will depend on the project's complexity, but essential members should include developers, a UX/UI designer, a project manager, a QA engineer, a business/technical analyst, and a DevOps specialist.
Gather the project requirements
To compile project requirements for EHR development, gather inputs from stakeholders, including healthcare professionals, administrators, and IT experts. Signing a non-disclosure agreement (NDA) ensures confidentiality. Next, collaboratively identify and finalize the desired features for your EHR.
Prepare the business analysis
Gather information about your organization's processes, workflows, and specific requirements. Conduct interviews with stakeholders, analyze existing systems, and define key objectives to understand your business needs comprehensively.
To prepare the roadmap for EHR and EMR software implementation, identify key milestones, timelines, and goals. Define the scope of the project, prioritize features, allocate resources, and establish a clear communication plan. Conduct thorough testing and training to ensure a successful implementation process.
Start development, design, and testing
Create an appealing design that caters to customers' needs, utilizing user stories, scenarios, and storyboarding. Collaborate between front-end and back-end developers, conduct thorough manual and automated QA testing. Align development stages and scope with objectives, utilizing sprints and customer journey maps for engineering control. Ensure all necessary features are implemented.
Transfer patient and practice data
Ensure data security and privacy compliance, employ data migration techniques, validate and cleanse data, and establish seamless integration with existing systems to enable efficient automation of document management procedures efficiently.
Having a dedicated DevOps team to manage the system post-migration is crucial, especially if the EHR software development company can also provide cloud migration consulting. Otherwise, additional resources may be required for routine maintenance and debugging tasks.
The rapid implementation of innovations is a must, so here's an option for dealing with it – Agile flexibility significantly improves and streamlines the interaction between doctor and patient, medical center, hospital, and pharmacy.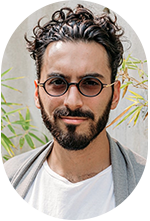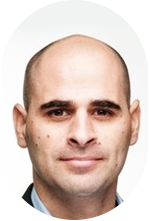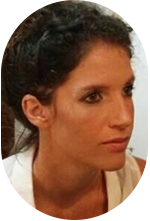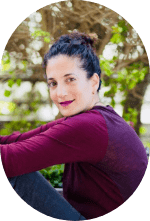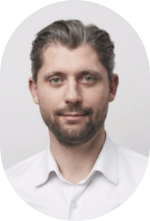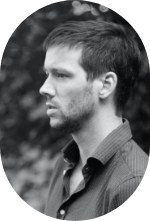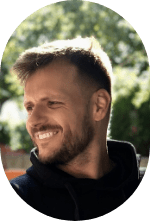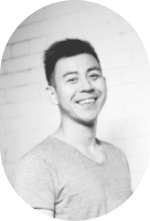 Founder + CEO at Treedom
I'm inspired by our relationship and look forward to continuing our shared story. Thank you to Digicode for committing to the Treedom journey

Principal scientist and AI group manager at Microsoft
We were able to focus on the unique value of our AI experts while maintaining professional excellence in the development cycle by working with Digicode.

Product Manager
Digicode team, always deliver on time and with high quality. From customer journey through the online system and into the data warehouses.

Principal at Microsoft
Digicode proves being a reliable partner which is always there for you. They solve problems efficiently and are pleasant to work with.

Co-Founder, Modum AG
These guys are Professionals, they developed an MVP for one of my projects. Well done, guys!

CEO, We Are Owners SA
It was a pleasure to work with a very professional team. There is always someone available to discuss the project, or to execute the decisions made. I will work with them again.
Inventor bopy
Digicode team got very fast essence of what the app should do and launched it smoothly. I also appreciate them for their pragmatic and open approach.
Co-Founder and Product Developer, Thought & Function
We've been very happy working with Digicode. They've responded quickly and provided us with numerous high-quality candidates when needed to scale..