At Digicode, we recognize the unique training needs of every organization, and that's why we take pride in our ability to adapt to various technologies. Our commitment to technology agnostic allows us to tackle any challenges and deliver a custom online training platform using highly tailored LMS solutions.

Being a custom LMS development company with over 13 years of experience, we have honed our skills in deploying, implementing, configuring, and maintaining custom LMS solutions suited to your requirements. Our team of seasoned learning management experts delivers world-class results that are scalable and future-ready.

Our comprehensive suite of learning management system development services encompasses the entire process, from idea generation to seamless deployment. Whether you need assistance with conceptualization, design, integration, or ongoing support, we have the expertise to guide you at every stage.
Our Custom LMS Development Services
Custom LMS development
Our service offers unique customized LMS solutions designed specifically for your business needs. Our expert developers closely collaborate with you to understand your requirements, align with your brand, integrate with existing tools, and provide essential features for your learners.

Open-source eLearning platforms
Our custom LMS development services leverage open-source technology to create customized learning management system software. In addition, we assist in platform selection, customization, and ongoing support.
Mobile apps development
Empower your learners on the go with personalized LMS development and a remarkable educational experience. Our mobile apps offer a seamless learning experience, an intuitive interface, and user-friendly features tailored to your specific needs.
Corporate training solutions
Achieve remarkable employee performance and organizational productivity through our customized corporate training solutions. Our comprehensive offerings include interactive eLearning, engaging instructor-led sessions, and innovative blended learning approaches.
Reporting & analytics
Maximize the effectiveness of your learning programs through our advanced eLearning reporting and analytics. Track learner performance, measure ROI, and gain meaningful insights. Leverage data-driven decision-making to optimize your eLearning initiatives.
Customizations
Transform your learning management system into a powerful solution with Digicode's LMS customization services. Our experts revamp user interfaces, integrate new functionalities, enhance security, and provide ongoing updates to meet your evolving needs.
Gamification
Engage learners and create an immersive learning experience with our gamification elements. Our custom LMS solutions include leaderboards, reward points, badges, performance charts, interactive multimedia, and other engaging features. Transform your learning process with Digicode's gamification expertise.
Integrations
You can streamline processes and enhance efficiency by integrating your custom training platform with CRM systems, HR tools, and more. Our expertise extends to integrating with ERP, payment software, social media platforms, and other external solutions. Maximize your LMS investment by connecting it to essential systems.
Benefit Your Business With Custom LMS Development
Personalized Learning
Bespoke LMS development empowers businesses to tailor training materials to their employees' needs. It creates targeted content, adaptive learning paths, interactive and engaging materials, and ongoing feedback and assessments. Our expertise can help revolutionize your training programs, resulting in better employee engagement, improved knowledge retention, and overall organizational success.
Improved Efficiency
Custom learning portal streamlines training processes, reduces costs, and enhances training effectiveness. With on-demand learning, automated tracking, scalability, and reduced costs, businesses can achieve their training goals faster and more efficiently.
Flexibility
Custom online training solutions provide tailored features, agile adaptation, efficient resource allocation, and a future-proof investment. With custom LMS solutions, businesses can scale their learning management systems to match their growth and changing needs, ensuring a highly customized learning experience that optimizes employee training and development.
Data and Analytics
Customized training management system offers valuable data and analytics on employee performance, course completion rates, and more. Identify knowledge gaps, make data-driven decisions, and improve future training programs.
Competitive Advantage
Businesses that offer personalized, flexible, and efficient training programs gain a competitive advantage. A well-trained workforce is essential for meeting customer demands and staying ahead of the competition.
Our Tech Stack for Learning Management System Development Services
Custom LMS Solutions for Industries
Stay ahead in the FinTech industry by utilizing our tailored LMS solutions. Train employees on financial regulations, compliance, risk management, and empower customers with product usage guidance. Enhance knowledge, ensure compliance, and drive success with our industry-specific LMS
Uses custom LMS development services to deliver engaging online courses, manage learning content, and track student progress and engagement. Personalize the learning experience for each student based on their preferences and abilities. Our custom learning portal can help you provide your students with a modern and practical learning experience.
The MarTech industry can benefit greatly from a custom training platform that provides marketing professionals with up-to-date training on the latest trends, technologies, and best practices. It can efficiently deliver marketing training content to sales teams, partners, and customers, helping ensure consistent messaging and branding across all channels.
Enhance healthcare professional training on patient care, safety, compliance, and medical technology with a learning management system development company. Deliver patient education and support programs effectively. Empower your workforce for better patient outcomes.
The PropTech industry can benefit from customized LMS solutions that provide training to property managers, real estate agents, and maintenance personnel on property management, maintenance, and sales. With the help of LMS, tenants can also be provided with training on property management and maintenance.
Custom online training platform can train employees on safety, compliance, and logistics management. Additionally, bespoke LMS development can provide customers and partners with logistics and transportation training materials, enhancing the efficiency and productivity of operations across the supply chain.
Leverage customized learning management system software in the Restaurants & Hospitality industry to train employees in essential areas such as food safety, customer service, and hospitality management. These solutions also facilitate the delivery of engaging training content to customers and partners, enhancing their understanding of hospitality and customer service standards.
A customized training management system can train F&B employees on food safety, product knowledge, and customer service. Moreover, LMS solutions enable the delivery of engaging training content to customers and partners, empowering them with in-depth product knowledge and exceptional customer service skills.
In the fast-paced social industry, personalized LMS development is vital for training employees on effective social media management, community engagement, and impactful content creation. Our LMS solutions provide comprehensive training modules to enhance skills and knowledge.
In the telecom industry, customized corporate training solutions can provide valuable training on network management, customer service, and sales, allowing employees to stay up-to-date with the latest technologies and best practices.
FinTech

EdTech

MarTech

HealthTech

PropTech

Logistics & Transportation

Restaurants & Hospitality

Food & Beverage

Social

Telecom
UI/UX Modernization
Services
UI & UX Design consulting services team can help you conquer your modernization challenges with our proven methodology.
Explore

Custom Software
Development
We provide custom software development services to deliver world-class results for your organization, maximizing the opportunities that support future growth.
Explore
Our services have been helping businesses with amazing success stories
$
300
M+
Raised by clients
Portfolio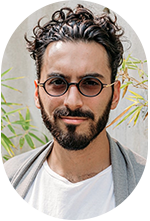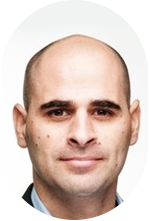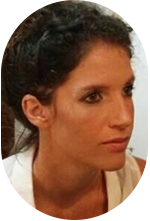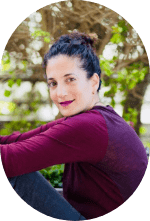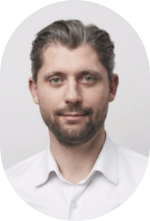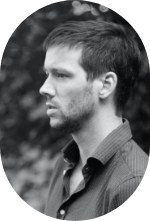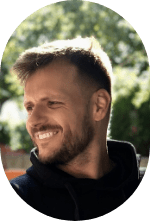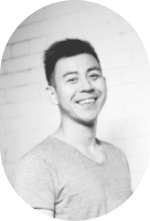 Founder + CEO at Treedom
I'm inspired by our relationship and look forward to continuing our shared story. Thank you to Digicode for committing to the Treedom journey

Principal scientist and AI group manager at Microsoft
We were able to focus on the unique value of our AI experts while maintaining professional excellence in the development cycle by working with Digicode.

Product Manager
Digicode team, always deliver on time and with high quality. From customer journey through the online system and into the data warehouses.

Principal at Microsoft
Digicode proves being a reliable partner which is always there for you. They solve problems efficiently and are pleasant to work with.

Co-Founder, Modum AG
These guys are Professionals, they developed an MVP for one of my projects. Well done, guys!

CEO, We Are Owners SA
It was a pleasure to work with a very professional team. There is always someone available to discuss the project, or to execute the decisions made. I will work with them again.
Inventor bopy
Digicode team got very fast essence of what the app should do and launched it smoothly. I also appreciate them for their pragmatic and open approach.
Co-Founder and Product Developer, Thought & Function
We've been very happy working with Digicode. They've responded quickly and provided us with numerous high-quality candidates when needed to scale..