5 Innovative Trends in Real Estate Technology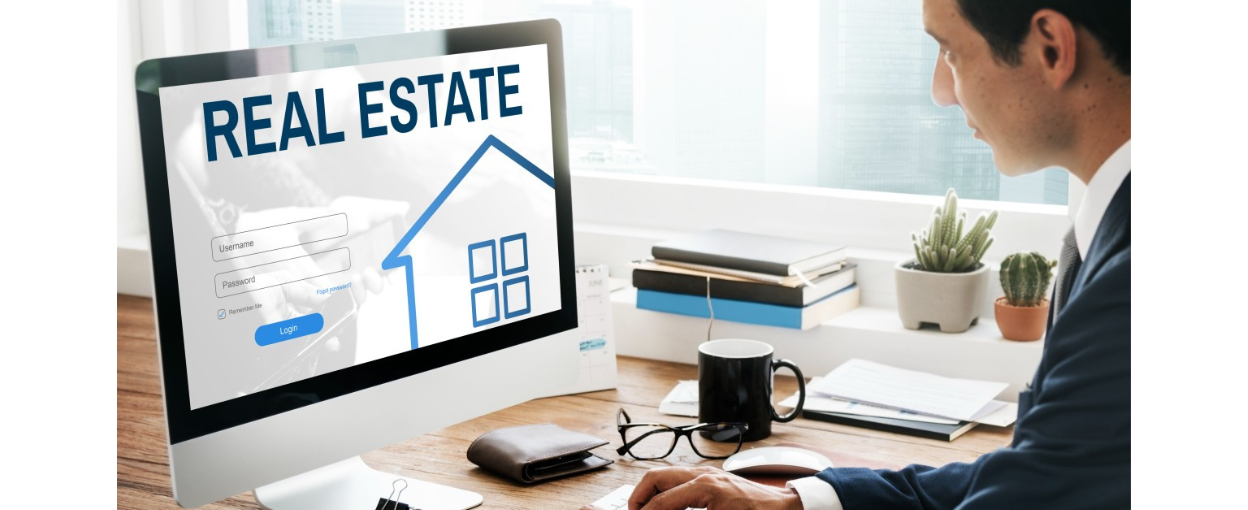 The real estate industry is comparatively a conventional sector that's been adopting technology at a mild pace in the past. However, the industry has undergone a significant digital transformation in the last few years. PropTech start-ups are now leveraging new emerging technologies, positively impacting the industry.
Technology is widely used for two primary reasons – to improve the client-tenant experience across the property lifecycle and make informed investment and property management decisions. Technologies like Artificial Intelligence (AI), Virtual Reality (VR), Augmented Reality (AR), Big Data & Analytics, and the Internet of Things (IoT) are transforming the industry and real estate experiences. For instance, virtual tours are now highly in demand and are an integrated part of leasing and buying platforms.
Millennials are the largest buyers in 2022 in real estate, according to FinanceOnline, and will account for 55% of the market this year. Did you know that 44% of new homeowners look for information online about properties for sale? In 2021, 73% of buyers chose mobile or tablet searches for their purchases. These statistics make it clear why technology and innovation are essential in the industry. Real estate companies are now embracing new technologies to simplify processes, optimize customer experiences and gain a competitive edge in service.
Technology's Boon for the Industry:

1. Simplifying Commercial Real Estate Valuation
Companies like Zillow, Redfin, and other leaders have transformed the real estate industry. However, the $16 trillion U.S. commercial real estate market is still adopting new technologies. Companies are now replacing the traditionally lengthy and expensive appraisal process with powerful technology to enable faster and wiser decisions.
For example, an AI-powered commercial real estate platform empowers investors with data-driven insights and offers quick valuations. With Machine Learning, the valuations are refined based on feedback from verified property owners. As a result, the AI technology boasts valuations with a 98% accuracy rate in the actual sale price.
2. Streamlining Leasing Processes
Companies like RentTango offer one of the best digital leasing platforms, razor-focused on closing deals. With centralized and simplified marketing and leasing, the company ensures a secure and enjoyable leasing experience for renters.
Owners of rental properties can now manage them remotely and get access to local services like inspections and rental showings. In addition, features like listing syndication, tenant screening, CRM, contract management, digital signatures, payments, reporting and more are now streamlining leasing like never before.
3. Embracing Commercial Property Lease & Agreement Analysis Software
Commercial property intelligence maximizes revenue, reduces risk, and drives better decision-making. It allows users to simply upload, process, and extract critical documents like purchase and sale contracts, leases, insurance binders, etc. The technology helps to read, classify, and categorize documents. It allows commercial real estate companies to accelerate their transaction process with higher confidence levels.
Professionals who use AI-powered document intelligence software can also simultaneously ask questions across all lease agreements. It offers radical transparency within a few clicks. For Mohr Partners, a leading commercial real estate company in Texas, this data-driven approach and business intelligence are the keys to success.
4. Leveraging Real Estate Property Intelligence Platforms
Property intelligence platforms enable users to access, leverage and use property information to make the right property-centric decisions. They empower real estate companies, investors, and asset managers to identify the value of properties, enable proactive portfolio risk management and equip stakeholders with real estate market data and insights.
A property intelligence platform can deliver intel on over 110 million properties nationwide instantly with a level of detail that would, in other cases, require an on-site inspection. The reduced need for property inspection, accurate pricing at underwriting and renewal, and the ability to mitigate risks by proactively conducting repairs has made property intelligence an asset in real estate.
5. Boosting Real Estate Property Management Software Innovations
There are many documentation and compliance aspects that owners, agents, and tenants have to deal with in a real estate transaction. Today, cloud-based CRM platforms help firms and agents keep track of their clients and deals and ensure all related documentation is secure. The platforms are easily accessible, so information and data are available on the go.
The Property as a Service (PaaS) platforms offer a customer-focused approach and create a dedicated line of communication between owners and tenants. Companies like OJO Labs and Realtor.com offer end-to-end platforms with AI and ML to simplify property management with innovative software solutions.
Every industry is disrupted by technology at some point in time. Currently, the real estate market is undergoing a paradigm shift, owing to innovations and technologies that are re-shaping the buying, selling, and leasing processes. Digicode has always believed in the power of technology, and we're excited to see its impact on the market, customers, and clients. As a frontrunner in technology, we are constantly changing, evolving, and growing to make way for new trends and technologies that simplify life.
About Digicode
Digicode is a Tech Modernization and Custom Software Development company based in Dallas, Texas. For over 13+ years now we have delivered world-class results in developing tech applications and server platforms aided by our professional objectivity, flexible engagement models and bespoke solutions.
With our solution-oriented approach, deep understanding of the business goals and unique operating processes we truly- understand customer's needs and help them discover and benefit from new opportunities using tech.
Still have questions about Custom Real Estate Software Development Services?
We are here to help you. Reach Out to us today!
Related Articles
Microsoft Software & Solutions