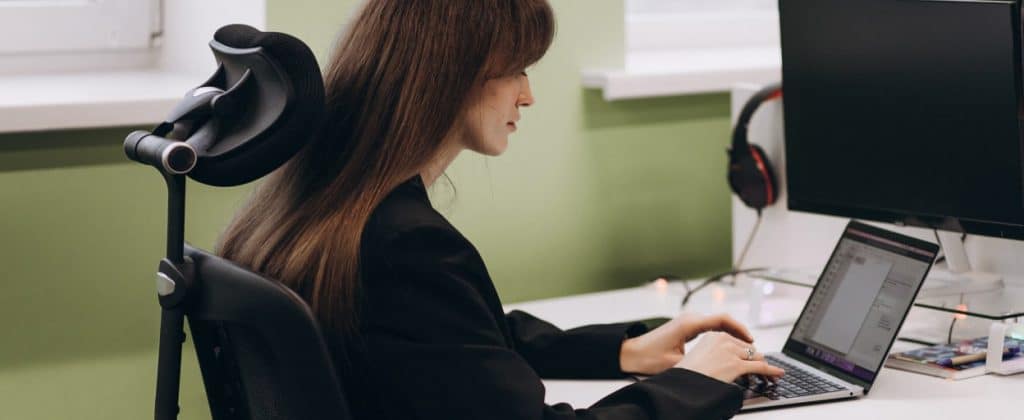 For most successful businesses, effective workforce training on products, policies, processes and procedures results is an integrated part of normal operation. Properly trained workforce increases productivity, improves quality, reduces liability, while ensuring compliance and safety best practices.

In sectors like manufacturing, construction, oil & gas, etc. where the workforce comes from varied backgrounds, LMS (Learning management system) enables effective skills and performance management as organizations can assess training needs, objectives, record progress and provide constant feedback.

At Digicode, we not only can help you with implementing LMS, but also use our experienced game development experts to make even the most exasperating content interesting and easy to learn with lively gamification and improved interactions, simulations, animations, branching scenarios, and videos.
We develop customized LMS and e-Learning to implement SOPs (Standard operating procedures), ensure compliance (standards like OSHA, EPA), and adhere to safety best practices in challenging work environments.

We have proven project management skills and experience in e-Learning development to create LMS solutions and training content that fits your needs, is scalable and future-ready.
e-Learning for Industry Safety and Health
Ensure Safety and
Compliance
Industries can use LMS to comply with SOPs and regulations in the industry to safeguard against non-compliance. Companies can use an LMS in manufacturing to ensure that all of their employees' procedures are compliant with industry requirements. LMS ensures that employees have access to the same information and materials and that training expenses are greatly reduced compared to physical programs.
Increase Efficiency and productivity
Easier cross-platform delivery of the training courses across sites, plants or countries to create skilled employees resulting in increased efficiency and productivity. A customized Learning Management System offers many strategies to increase team member participation, engagement and motivation while giving flexibility to employees to revisit trainings multiple times to get a perfect grasp over complex topics.
Train Employees Faster
The manufacturing industry is very competitive, and skilled employees are always in demand. Companies can guard against employee churn by delivering quality SOP and product training to all employees with customized LMS. Through robust reports generated by LMS, companies can create customized programs to create a competent and compliant workforce.
Tech Modernization
Consulting
Our modernization experts can consult with you helping you discover new opportunities through the implementation of new business models, improved productivity, usability and efficiency, and global distribution.
Explore
UI/UX Modernization
Services
UI & UX Design consulting services team can help you conquer your modernization challenges with our proven methodology.
Explore
Our Key Differentiators
Profound experience in serving the needs of manufacturing companies and employees
Track record of delivering 94% of projects on time and within budgets
Strategic thought process ensures scalable and future-proof technology solutions
Experienced developers and testing teams offer robust technology solutions
Enhanced functionalities based on the latest platforms with e-Learning for industry
What are the examples of LMS training?

Digicode is an eLearning manufacturing solutions company to support on-the-job performance improvements and help keep people safe. We use cutting-edge technology to create active and engaging opportunities for LMS training in different areas such as:

Anti-Harassment Training
Workplace Safety (OSHA)
Workplace Violence
Workplace Substance Abuse
Information Security Training (HIPPA)
HR and Emploee Handbook
Diversity Training
Fire Safety Training
Mental Health Awareness
Slips, Trips, and Falls
Health & Safety Induction
Effective Risk Assessment
Temporary Home Worker E-Learning
Healthy Transitional Working E-Learning
Stress Management
Equipment Operation
Standard Operating Procedures
Emergency Procedures

Our software as an eLearning Services allows simultaneous training of personnel without separating them from the production process, tracking the progress and testing them, and also maintaining a record of compliance.

Why do we need LMS safety & compliance training?

Employees' health and safety is the number one priority of manufacturers and enterprises. Mentoring and in-house training are often ineffective due to the length of training and lack of objective methods of control and assesment. It is also often very expensive. e-Learning Services allows your workforce to train online from anywhere on any device. You can save a lot of time and resources by offering LMS training instead of in-person training, and track who has completed their training in one centralized location.

As an eLearning manufacturing solutions company we develop LMS safety & compliance solutions to drive the manufacturing process and enhance quality by boosting workforce competency.

What are the factors that lead to successful online learning?

We use different practices to make LMS training more engaging and successful. Gamifying is the best way to encourage employees to take the course, discover and apply freshly learned material fin their work.

Microlearning helps to divide employees' training into manageable chunks that are continuously accessible from their devices. So at any moment they can quickly review any part of training without giving up working time.

Also, consider creating a library of LMS safety & compliance resources that can be reused and repurposed to get the most from your content.

Digicode provides different e-Learning services for Industry Safety that tailored your training requirements to make the whole process more effective.

What are the benefits of safety training online?

The most significant benefit of LMS training for enterprises is the decreased risk of on-the-job injury and accidents to ensure that worker productivity levels remain at the optimal level. Besides, use of custom LMS for safety & compliance training ensures employees are compliant and op to date with all industrial and enterprise standards, practices, best work methods, and procedures.

Why is custom LMS better than COTS product?

The use of commercial off-the-shelve solutions is often not suitable for enterprises. Such solutions significantly limit the company's capabilities, so companies are constantly changing the LMS. It leads to irrational use of funds and doesn't solve fundamental problems.

The ideal option would be to develop your own LMS platform. However, most companies cannot afford to maintain a staff of IT specialists. It is expensive, time-consuming, and not economically viable. Lack of development expertise can have a significant impact on the final product. Therefore, the most cost-effective option is to find a technology vendor with e-Learning expertise.

Digicode is an LMS Software Development Company with deep expertise in customized LMSs, implementing SOPs (Standard operating procedures), ensuring compliance (standards like OSHA, EPA), and safety best practices.

Why should I choose Digicode as an LMS Software Development Company?

Digicode is an e-Learning solutions company with 13+ years of experience in building custom LMS platforms and EdTech to help train a workforce and ensure Compliance and Safety. We provide e-Learning Services to leading enterprises in different industries including manufacturing, construction, oil & gas, etc. With proven project management skills and experience in e-Learning development, Digicode is the number one partner for companies worldwide.