#Outsourcing and staff augmentation
COMPLETE GUIDE ON SUCCESSFUL TECH MODERNIZATION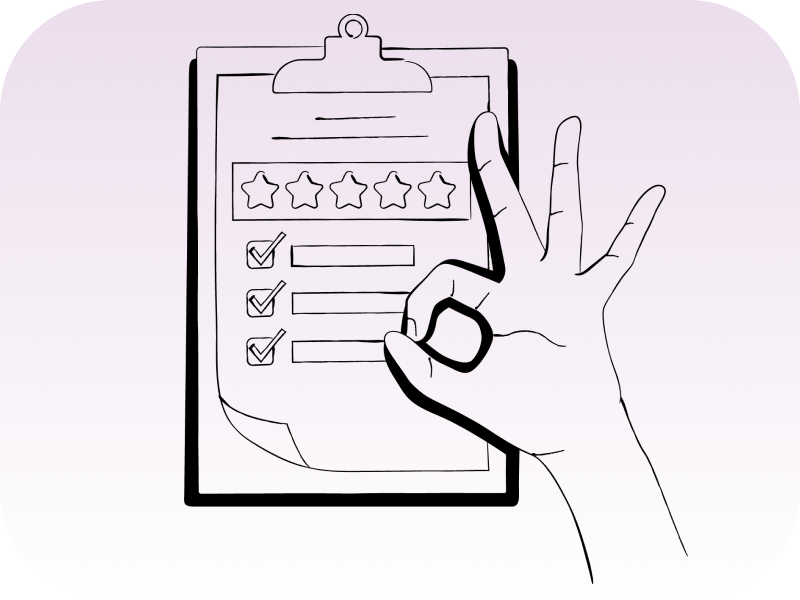 Businesses today realize that TECHNOLOGY is an enabler and use it to compete in the marketplace.
But as organizations grow and evolve, the business applications and the software they use lag with respect to the new business realities. Also, technology being a fast-aging product, businesses often feel the need for tech Modernization. Technology Modernization decisions bear huge capital, resource investments and affect the ways of working in the organization. All this means any tech Modernization decisions are not easy for organizations.
To stay relevant and competitive, organizations need to adopt reliable technology to serve today's and tomorrow's business needs. So, businesses across sectors look for reliable technology solutions to fulfil technology gaps.
"In this guide, we answer all your questions surrounding TECH MODERNIZATION. This article aims to help organizations and decision-makers build a strong foundation and foresight To enable tech Modernization decisions."
What we cover in this article :
What Is Technology Modernization ?
Major Benefits of Technology Modernization
Technology Challenges Faced by Industries Due to Delay in Modernization
Common Reasons for The Delay in Technology Modernization
Different Approaches to Technology Modernization
When to do Tech Modernization
Process for Tech Modernization
Technology Modernization Projects by Digicode
Links to Related Useful Content                                                             
Read this blog in your leisure
Download Now
Thank you for downloading!
But before we get started, let's walk through the basics first.
What Is Technology Modernization ?
Every business uses technology to perform an operational function or to serve customers. When this technology can satisfy all the business needs, it can be called "successful tech" support that can serve the company for a good time. But suppose this technology, for some reason, is either not able to satisfy all business needs as before or creates hurdles in the business functioning, then the need to upgrade technology arises.
In simple words, Tech Modernization is
"The Adoption of New Technology and
Improved Methods for Doing Things Better"
It incorporates new and improved tech systems for delivering goods/services and integrates new ideas and ways of working. The Modernization process replaces old existing products or processes with new technology and improved process for better serving the company's future needs.
Major Benefits of Tech Modernization
The companies will benefit from Modernization in terms of operational efficiency and other parameters that will assure this a worthy initiative. You will experience plenty long terms and short-term benefits from Modernization.

Read through the following points to understand the benefits of tech Modernization:
Successfully fulfill market expectations and needs.
Gain edge over competitors that holds compete for in the marketplace.
More agile and flexible system that adjusts to changing market requirements and user expectations.
Generate more savings through efficiency and cost-effective process operation.
Reduce the risk of exposure related to the use of old & less secure technologies.
Reduced workforce as technology needs bare minimum human support after installation.
Increased employee satisfaction with better software, which is much more comfortable to use and productive.
More operational flexibility especially relating to changing marketplace
Technology Challenges Faced by Businesses Due To Delay In Modernization
1. Inefficiency
Businesses with old technology face multiple limitations in customer service and daily operations. For example, e.g., In a company, a certain business process required the director's physical presence in the office to authorize certain transactions. Now, if the said director is unavailable, the whole business process came to a standstill. The legacy technology lacked the feature that allowed a delegation of authority in case the need arises.
Thus, the lack of features and modern flexibility may bring in inefficiency in business operations.
Similarly, companies procure different software at different points of time, and due to technology changes, the systems cannot be synchronized. Thus, many processes are done inefficiently or require extra effort.
With technology Modernization, companies can ensure seamless integration for operational ease ensuring an integrated tech system.
2. Competitors
Being competitive in the marketplace requires not only meeting but exceeding customer expectations. Lack of tech may result in inefficient processes, resulting in unfulfilled customer needs. The danger of someone disrupting your marketplace is always persistent with old technology.
Complete Guide to Tech Modernization
Includes answers to
What are different types of Tech Modernization?
What are the benefits of tech Modernization?
What are challenges faced while doing legacy system Modernization?
Procedure/ Model of Technology Modernization
5 Success Factors for Modernizing Your Technology
Tips for Choosing The Right Technology Modernization Partner
3. Employee Convenience
Times are changing rapidly, and fewer people are inclined to tolerate a bad operational experience in the workplace. Employees do not want to be challenged unnecessarily and expect the company to adapt to the latest technology that reduces unnecessary operations to get specific results. A functional modern technology in the system increases employee satisfaction considerably.
4. Customer Experience
Old technology affects customer experience the most. Legacy tech is invariably aligned to old processes, thus lacking sync to new business realities.
We have seen a decrease in customer support queries as customers understand how to quickly use products/services and find answers for themselves with tech Modernizations. Thus tech Modernization can result in an improved customer experience.
Common Reasons For The Delay In IT Modernization
Business Modernization gives companies a substantial opportunity to stand out in the market and grab a larger share, but many companies fail to seize this opportunity. There are multiple reasons for the companies to delay the Modernization process in the company.
Here's a list of a few major reasons for the companies to delay the legacy system Modernization process:
The most common reason is the companies' conservative approach towards the product or system they use. There is inherent inertia to making the change.
The Modernization of the existing system invites an additional cost and risk associated with it.
Businesses with functional technology restrain reinvesting after putting a significant value in the technology.
If the existing technology is working just fine according to the business needs, there is a tendency to delay the Modernization of legacy systems
The fear to disrupt the existing system and build on new technology.
If the new technology is not successful, avoiding the risk of bad publicity in the domain.
The low capital expenditure budget for customizing the system, support, maintenance, internal IT team, hardware servers, work station, and training to use this technology.
If the technology was built in-house by the company, and the higher management is conservative about the developed technology as they have better control over the system.
Third-party technology is often seen as a high-risk factor.
Technology Modernization Approach
Leading businesses use tech Modernization to improve their processes, review their business model, create new offerings, and deliver better services to their customers. Now you can do things differently and better when you review your business process and audit your Modernization system.
To find a new solution for your existing technology that you want to replace, you can follow various paths. There exist two broad types of technology Modernization methods as follows:
Let's discuss these two types of Modernization techniques in detail.
1) Buy
For businesses willing to transform, there always exists a dilemma if there is a technology out in the market better than what you have and will ultimately cover your changing needs today and tomorrow. This technology also needs to be in a reasonable price range that won't be replaced any time soon. Understanding what your technology lacks and replacing it with a better and newer option is the easiest way to Modernization. Buying out the latest modern technology in the market will sail you through this process.
However, this type of Modernization can lack end-to-end efficiency, for example. You have 30 years old car whose engine is dying, but you choose to replace only the car engine. The torque this new engine will be putting in the old car will gradually lead to other car parts' failure. Hence, you can't fix only one major problem to revamp your system. This strategy will not be able to cover your whole system and therefore lacks efficiency

2) Build
By building, you not only start with the replacement of old technology but review the inventory of the company's business process thoroughly. This allows you to plan a detailed strategy addressing the underlying issues that are not necessarily in only one system.
The build method will integrate the new software and business process to work well in multiple sections when merged with new technology.
Building new customized technology with modern techniques will undoubtedly create a better outcome for the business. Technology Modernization must follow from the business needs, which is not servicing the company well enough. Building your new technology from the ground up is way more efficient than buying the latest technology.
Right Time for Technology Modernization
Tech Modernization being capital and resource intensive decision, many companies fail to make Modernization decision in the right time. Companies need to have clear indicators and direction to move towards Modernization.
"The right time for tech Modernization is when companies realize that their technology is hampering their growth or losing market share "
The following scenarios will act as a green signal for the companies to move towards Modernization:
Customer Expectation Has Changed
If the company is facing challenges in attracting new customers , the reason might lie in bad customer experience. As market grows, customer preferences change and old tech may not keep pace with evolving customer expectations.
Technology Limitations
The company is struggling to grow with the product due to the challenge from a purely technological perspective. For, e.g. The company has a software product functioning accurately with a good user experience. However, it cannot be installed on all new computers as the product technology uses some libraries that do not support new operating systems.
Old Business Model
Your business model is outdated primarily because people don't want to use it anymore.
For, e.g., You still follow a licensed based model for selling your tech and require a high initial investment commitment. But with the availability of technology, customers in your markets have switched to subscription-based models. Thus, you may face a competitive threat due to changes in customer preferences.
Competitors with New Technology
The company had a stable market share, but now the company sees declining market share due to an upcoming new competitor who is disrupting the marketplace with better solutions. This competitor is offering products or services far different from the existing products, primarily fetching the customer's attention.
E.g., 1. Hospitality industry hotels have been developing technology and implementing new business models for a long time. With introduction of new business model supported by robust tech, AirBnB has changed the hospitality landscape completely.
2. Blockbuster used to be on every block across USA but with availability of internet & new content serving platform like Netflix, the way customer's consumed content changed.
Stronger Product In The Market
The major USP (Unique Selling Proposition) of your technology is no longer a priority for your customers due to the newer solution's availability. Customers are now using a more robust product that is better suited for the changing market needs. So you might need to quickly upgrade your technology before your competitor squishes you out from the marketplace altogether.
Shrinking Marketplace
Even in a shrinking market, where the market share is fairly constant, lack of tech Modernization can result in competition serving the business needs more effectively, resulting in loss of market share.
For tech meant for internal use, the reasons could be entirely the same; the latest technology might allow your competitors to be faster and be more efficient than you. The changing demand and supply gap can lead you to suffer major challenges with old technology if you fail to modernize.
Technology Modernization Process
Tech Modernization Strategies
Tech Modernization being capital and resource-intensive decision, many companies fail to take Modernization decisions at the right time. Companies need to have clear indicators and direction to move towards Modernization.

Follow the steps mentioned below to achieve your technology Modernization objectives:
Audit
The traditional functioning of an organization forces it to keep doing things in a certain way. These processes often are aligned with old tech, but with changing times, might have become redundant. An internal audit of current processes helps unearth inefficiencies and showcases scope for improvement.
Internal process audit becomes the first step to tech Modernization, improving understanding of processes from a business standpoint. An audit is the most important step to find loopholes and uncover hidden opportunities.
Streamlining Business Process
The next step to Modernization is to identify how the existing business process can be improved. Identifying the connection between different processes, finding inter-dependencies and streamlining to finds ways to make processes faster and improve quality.
No two business processes are the same, and hence identifying future areas of improvement is always a challenge. Looking at the way for all businesses to identify the poor processes for improvements. A verified business process plan from today's state to the desired state needs to be created.
Gradual Change
After spending a substantial amount of money and time, a failed attempt to replace the old clunky system with a brand-new efficient system is nothing but a big disappointment. Hence, the approach of destroying and building new technology is not suggested to companies.
The longer route of gradual change enables you to attain a successful replacement rather than a full replacement approach. This approach allows you to find immediate improvement areas and what you can improve over time.
Initiate the Change
As you build and replace the old system with the new one piece by piece, fix a target to migrate your customer base from old to new system gradually. You can spend 6 to 36 months building a new system and migrate them in one go facing extremely high risk, or you can conduct a smooth implementation that will not risk system failure or capital expenditure.
These simple steps will help you sail through the technology Modernization process without any hassles and any unforeseen risk associated with it.
Know How Creating Local Technical Solution Led to Redefining the Core Business
An Example of Tech Modernization Projects By Digicode
Digicode has worked on multiple technology Modernization projects to date. Our unique approach can help businesses modernize without any surprises.
Flexible models allow our customers to seamlessly migrate from old platforms to the new ones while protecting mission-critical processes and avoiding any downtime.
We worked with a Texas based healthcare company that wanted to change their 25 years old electronic data recording software. This software performed well, but it had limited functionalities serving the current business needs.
Our team studied the business needs of our customer and understood the as-is processes and interdependencies.
With a deep understanding of the business goals and operating processes, our team planned to gradually add features into the existing software to increase quality of all existing records. Then we designed the system architecture to take the system off the legacy mode in a time span of 18 months.
Instead of replacing one piece of software with another, our team ultimately modernized the whole business process, allowing the client to switch from manual & labor-intensive processes to automated processes.
This approach replaced and automated certain aspects of the business that took hours of human effort to a simple process switch through algorithms.
The developed software performed this function instantaneously, reducing the staff by more than 50% supporting their business growth. This new software helped the client save a significant amount of money because of the reduced labor cost and the ability to perform better with enhanced results and business goals.
Concluding Remarks
If your business technology is going obsolete or unable to satisfy the customer needs, you need Modernization. Technology Modernization is always on the horizon; if you haven't done it yet, you will need to do it sooner or later.
Technology Modernization is an opportunity for your business to scale, find a new product, increase customers, and grow market share. We hope this detailed article has answered most of your questions and given you a broad idea about technology Modernization.
So, if you are looking forward to modernizing your business with the latest technologies in the market, now is the time to act!
Do you still have concerns about new technologies? Before you embrace new technology, take our quick tech assessment and receive a FREE customized expert report.
If your are looking to modernise your tech system and processes feel free to connect with our modernization experts
Related Articles