Top 7 Causes of ERP Implementation Failure & How to Avoid It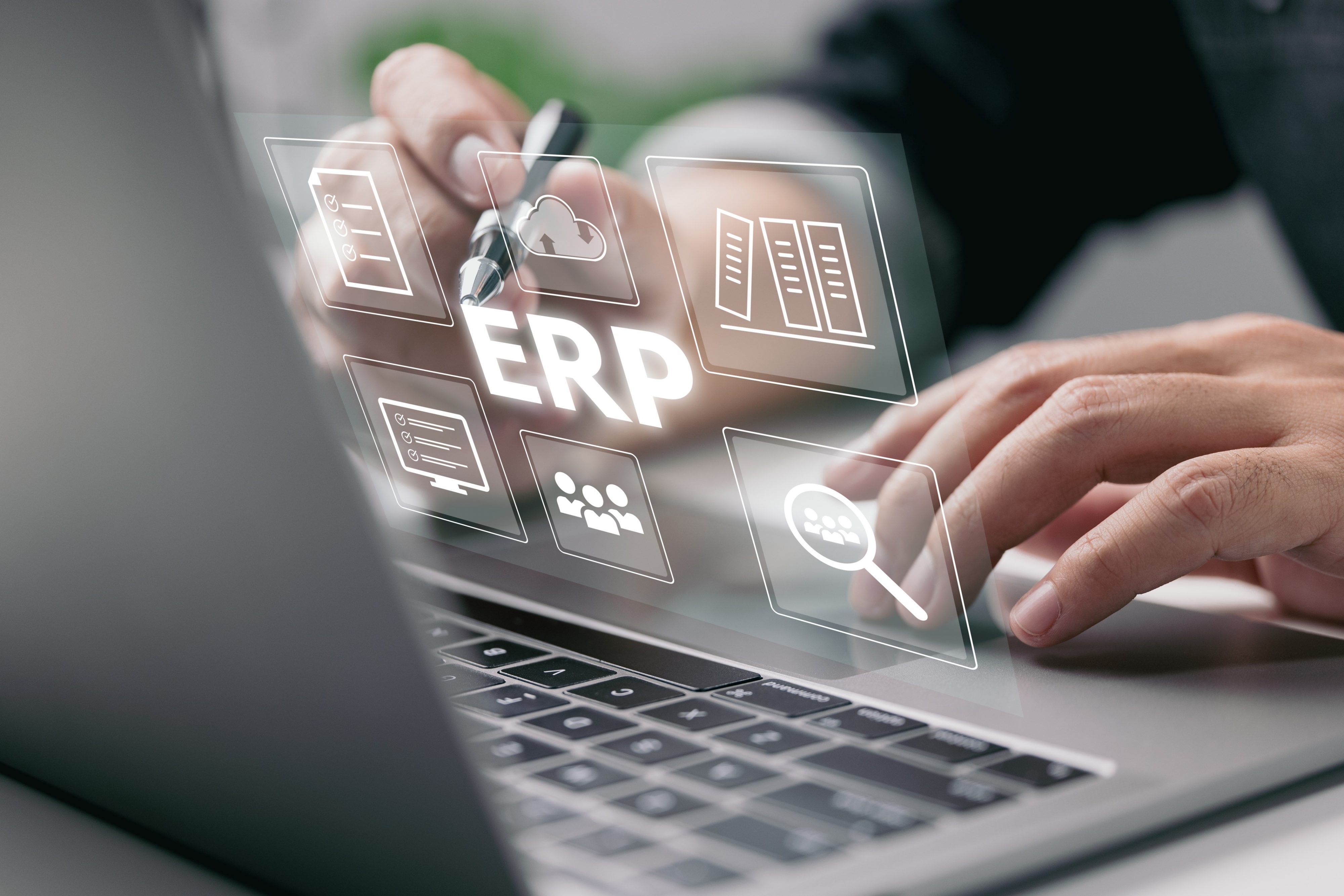 The global enterprise resource planning (ERP) software market is forecast to grow to around $97 billion by 2024.
First of all, such interest in ERP systems is based on global digitization and business processes automation trends and expectations of significant benefits that enterprises can receive as a result of using such systems. ERP systems should simplify the coordination of the work of departments, avoid duplication of information and tasks and reduce maintenance costs that are associated with using different management systems.
However, often the implementation of ERP systems fails. According to experts, approximately 70% of ERP systems implementation projects do not achieve their stated goals.
Because ERP implementation requires a lot of time, effort, money, and planning, business needs to plan and conduct deep research before even embarking on an implementation. In another case, it can lead to errors in the ERP implementation and cause the system to fail. Failed implementation is a major problem for companies as it requires a large investment.
Therefore, we have compiled a list of the top causes of ERP implementation failure so that you can avoid them at the start.
1. Wrong goals
Oftentimes, executives don't understand the real benefits of ERP. They believe that the system will solve the company's problems on its own. But this is not the case.
Developers in every possible way lure and promise to increase sales and reduce costs. But ERP is just a planning and resource management tool. The system will increase the analysis capabilities, reduce the likelihood of human error, and the time of some business processes. But still, you need to be able to use the ERP system and understand what problems can be solved with its help.
Therefore, ERP implementation cannot be an end in itself. Thoughtless automation rarely yields positive results and can even hurt. After the implementation of the ERP system, it may turn out that it was not needed at all. The result is wasted time and money on unnecessary work.
First you need to define global goals, for example:
promptly receive data for making management decisions;
improve the work of the warehouse and logistics;
improve the quality of customer service and shorten the time.
Then each goal needs to be refined or broken down into smaller ones. They should be clearly stated and quantified:
promptly receive data for making management decisions ➝ generate a report "Consolidated balance sheet" on a daily basis
improve the work of the warehouse and logistics ➝ increase the speed of shipments by 10%
improve the quality and shorten the terms of customer service ➝ reduce the time of invoicing to 2 hours and not lose a single request
2. Didn't take the future into account
Our experience shows that it'is the main mistake when implementing an ERP system.
Over the past couple of years, the economy has changed significantly and continues to change, so most ERP systems were not ready for such changes. There is a need to somehow improve and modernize enterprise resource planning systems, so that in the future it is possible to take into account all changing indicators. Otherwise, the implementation of ERP-systems will become a kind of burden for the correct and productive activities of the enterprise.
In order to not repeat the same mistakes in the future, you should design and think over the structure and scale of the enterprise for at least three years in advance. ERP implementation takes several years, and the system must still fulfill its goals. Therefore, it must be designed so that it works without the need for changes for at least 2-3 years.
Naturally, it is impossible to know everything in advance: new laws, market changes, significant events in the world. But the already known directions of development cannot be ignored.
A few examples of changes to consider:
technological changes in production;
business expansion, creation of branches;
business fragmentation.
3. Too detailed terms of reference
Often, managers believe that the ERP implementation progress can be algorithmic and detailed. This is how huge technical specifications appear, which take several months to compile.
But ERP is a complex system, and it is impossible to foresee everything in advance. In almost any implementation, something will go wrong and you will have to change the initial setting.
For example, some of the business processes were initially misunderstood. It means that one or several modules need to be finalized. As a result, some sections of the technical requirements will have to be changed at all, and in fact they spent money and time on them.
You should use another approach. First, an integrated work plan is drawn up, which is divided into stages. Then, in the course of implementation, a separate technical specification is written for each stage. 
4. Planning budget and deadlines without margin
A rare implementation is going completely according to plan. You have to shift deadlines, spend more money, or abandon some part of the system. Therefore, when planning deadlines and budget, it is better to count these with some margin.
If you do not meet the budget, you will have to abandon some modules or customize additional functionality. Or look for an extra budget.
If you do not meet the deadline, you can disrupt your business plans or fail the customer.
For example, we promised customers to expedite shipping and billing by the end of the year. They took our promises into account in their plans. If we don't make it in time, they'll have to change their plans. This is unpleasant, the relationship is ruined.
Budget. 38% of companies do not fit into the budget, and exceed it by an average of 66%.
Project growth: more work needed to be done.
Management: organizational issues, resistance to change.
Experience: the company's employees lacked experience.
Hardware: problems with databases, performance.
Data: little or incorrect data.
Consultants: underestimated the time consultants spend.
Technologies: necessary technologies and programs are lacking.
Timing. 47% of companies did not meet the deadlines and exceeded them by an average of 11%.
Management: organizational issues, resistance to change.
Project growth: more work needed to be done.
Data: little or incorrect data.
Hardware: problems with databases, performance.
No resources: not enough staff.
5. Wrong modules selected
ERP systems contain many modules, and most companies use only a part of them. If you start to implement everything in a row, you will end up with a large useless system that will not bring the desired results.
Finance module is most often introduced first, because it is important to avoid problems with money. Accounting and control of financial flows is something that no organization can do without.
Then it is recommended to introduce accounting and tax accounting. They can be implemented in one module or separately. They are important for reporting to the state. If you make a mistake, even by accident, the state will punish you for it. An ERP system will reduce the likelihood of errors.
Further, the modules are implemented depending on the main activity of the company, for example:
eCommerce: Purchase, Sale
Industry/Manufacturing: Purchase, Manufacturing Management
Logistic: Transport
6. Bottom-up strategy of information processing and knowledge ordering
To correctly realize company goals you need to use a top-down approach. Practice shows that every day new information appears in the company, which cannot be foreseen in advance. So you will be forced to constantly improve the ERP system and significantly increase investment in its implementation. Therefore, each developer, when designing an ERP system, is faced with the problem of moving from obtaining the full amount of information to a certain limit. The main task in the design of an ERP system is the choice of the main significant direction for effective management decision-making. Since the enterprise receives large amounts of information of various contents on a daily basis, the ERP specialist needs to choose from all this information flow only the most significant and important data. Naturally, each company has its own needs for information support. Therefore, the correct implementation of an ERP system means, first of all, the choice of information that is important for top management. But as the practice shows,  ERP specialists without going into the details of the importance of the incoming information, enter a lot of unnecessary and redundant information into the system, thereby increasing the development cost. As a result, the leadership receives huge amounts of unanalyzed information, which significantly slows down the process of making management decisions. When designing and implementing an ERP system, which requires significant costs, it is necessary to take into account mainly the company goals and, on this basis, correctly determine required information and features.
7. Incorrect assessment of the economic efficiency of the ERP system implementation
Implementation of an ERP system is expensive. It includes the cost of the IT infrastructure, payment for consulting services, etc. So, the top management is faced with the task of comparing the costs of automating business processes with the final economic results of the project.
To avoid possible failures, it is necessary to determine the cost of including certain information at all stages of the design and implementation of an ERP system. The greatest efficiency of an ERP solution is possible only if the company has well-built business processes.
The biggest advantage of the implemented ERP system is rich functionality. But practice shows sometimes businesses use ERP as a tool that helps in the preparation of tax reports, or a simple calculator. It can be facilitated by a few reasons from the wrong choice of a consulting company to the wrong choice of the system tasks and goals. Many businesses make the basic mistake of being guided by the "buy now, and then we'll see" principle. Therefore, these enterprises also incur significant losses of funds.
Most CEOs run their business based only on their experience, their intuition, their vision, and very unstructured data about its state and dynamics. Therefore, the first thing that needs to be done for the project of introducing an ERP solution to be successful is to formalize all activities that you plan to automate. In most cases, this cannot be done without the involvement of professional consultants. Our experience shows that consultants' costs are simply not comparable to the losses from a failed automation project.
Digicode's ERP consultants have helped dozens of businesses select the right ERP system and develop an effective ERP project plan. Contact us for sound and honest advice about the ERP, and Microsoft Dynamics software solutions that can help make things easier for your business.
Related Articles
Microsoft Software & Solutions