Building Cloud Agnostic Applications? Everything You Need to Know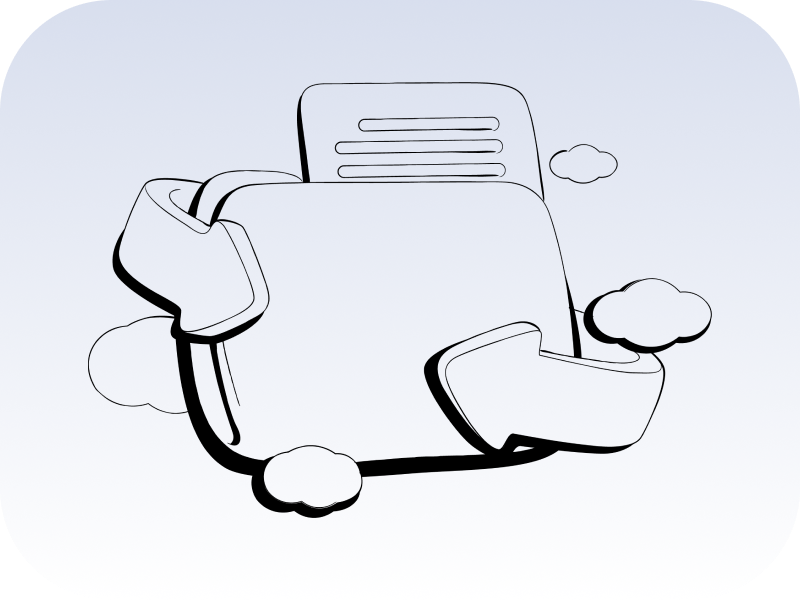 Cloud computing has profoundly changed the way people live and conduct their business. The cloud computing market is evolving at a lightning speed. It has become an integral part of our daily life. Since the Covid-19 crisis, the cloud computing market has shown an upward trend when it comes to cloud adoption, infrastructure, spending, and development. By 2025, there will be more than 100 zettabytes of data stored in the cloud. It's projected that by 2025, the cloud computing market will amount to $832.1 billion.
A study shows that around 93% of companies rely on utilizing multiple clouds in their attempt to mitigate errors, avoid vendor lock-in or gain maximum business value by using multiple cloud providers. If you are looking for ways to build cloud-agnostic applications, read on to find out all about the cloud-agnostic approach.
What is Cloud Agnostic?
'Good Architecture is like selling options.'
In FOREX options, you pay now to buy or sell at a fixed price in the future. Similarly, when it comes to software, you must design solutions with the flexibility of change. Cloud agnostic refers to platforms, tools, or applications that are compatible with any cloud infrastructure. You need not rely on a single cloud vendor. Cloud agnostic allows you to move to and from different cloud environments without any operational difficulties.
More than 93% of companies rely on multiple clouds globally. Even if you are currently using a single cloud, it's relieving to know that you can switch providers at any given moment without any hassle. This is where cloud-agnostic comes into the picture. Investing in agnostic architecture upfront will surely help you save money and switch cloud services. Architects are challenged to find an optimum solution – How can this be possible?
Cloud Agnostic Architecture
Cloud agnostic architecture is neutral towards the use of a specific cloud. It utilizes open-source technologies and portable components. The architecture is built in such a way that switching providers is easily possible. It also supports multiple cloud providers simultaneously. With Cloud Native solutions, you would only be at the mercy of your cloud solution provider. On the other hand, Cloud Agnostic empowers you with the freedom to forge your path into cloud computing.
What is the difference between Cloud Native and Cloud Agnostic?
Cloud-Native or Cloud Agnostic is not an either-or situation. It solely depends on your company's vision and requirements. The most important benefit of switching to a cloud-agnostic approach is not being locked into a specific vendor. The approach gives more flexibility and choice to its vendor. Organizations can expect optimal performance of their application, regardless of which cloud environment is utilized.
For some organizations, adopting a cloud-native architectural approach may be more rewarding. The main reason is that these applications are built to be used on a single cloud platform. This usually means that the application functions more efficiently.
As an organization, you need to focus on the following three components before finalizing a cloud-native or cloud-agnostic approach:
Integration and Portability
Cloud agnostic architecture allows users to pick and select which services the application consumes from each vendor. Most cloud vendors offer similar services, however, some offer HIPAA compliance or government hosting. The cloud-native approach helps with integration and portability only if it is built for the cloud in general and not a single cloud service provider.
Security and Compliance
Cloud-native applications are built with a cloud provider in mind. They use the provider's API for security and compliance. For cloud-agnostic applications, each cloud provider can be different, which makes it difficult to streamline your work and function on different cloud providers. If you are unable to utilize the application's built-in features, then you are accountable to ensure the security and compliance of your application.
Consistent Monitoring
To ensure smooth functioning, it is vital to monitor software solutions timely. With cloud-native solutions, it is easier for a business to use the cloud vendor's monitoring solution. If you are using multiple platforms, you need to ensure the monitoring software will alert you if you have an issue. Open-source monitoring solutions are highly recommended for multiple cloud providers to focus on consistent and continuous monitoring.
Benefits of Cloud Agnostic Strategy
No Vendor Lock-in – Not being locked-in with a specific vendor and having more choice, flexibility, and adaptability. Cloud agnostic strategy allows you to switch cloud providers without a headache.
Easier Risk Management – Managing risks or changing your approach becomes easier with this flexible architecture.
More Customization – Cloud agnostic approach allows you to utilize useful features made available from multiple cloud providers. Combining a cloud-agnostic approach with multi-cloud enables you to adjust your cloud adoption roadmap as per your requirements.
Access to Open-Source Technologies – With access to open-source technologies, you are empowered to expand your tech reach and tweak strategies to fit your needs.
Easier Migration – Cloud agnostic approach lets you migrate from one cloud provider to another with ease to suit your business needs.
Maximum Coverage – If your system is based in different clouds, you are covered, should you encounter a problem in the future.
Better Consistency – Cross-cloud consistency is easily achieved by using multiple clouds to ensure streamlined and seamless flow of data.
Best practices for building cloud-agnostic applications
Using containers will guarantee that your application will run as expected assuming the inputs are the same.
Kubernetes is your trusted companion that will help you deploy, manage, and scale applications. This open-source technology enables easy migration from one Kubernetes cluster to another.
If you wish to save time, build CI/CD pipelines and automate environment creation.
Cloud providers provide various leveraged offerings. Utilizing them will surely save you time and money.
Building cloud-agnostic applications for your business? You need to get in touch with an expert in the field – Digicode.
It will:
help you build a cloud-agnostic approach
help to migrate it to the cloud in the future
make such migration resource-effective
help you weigh the pros and cons of the cloud-agnostic approach with experts with relevant experience
Digicode is all set to lend you experience and insights. Get in touch to talk things through and start building your cloud-agnostic applications.
Related Articles
Microsoft Software & Solutions