5 Major Technology Challenges faced by – Healthcare clinics, Medical & Diagnostic centres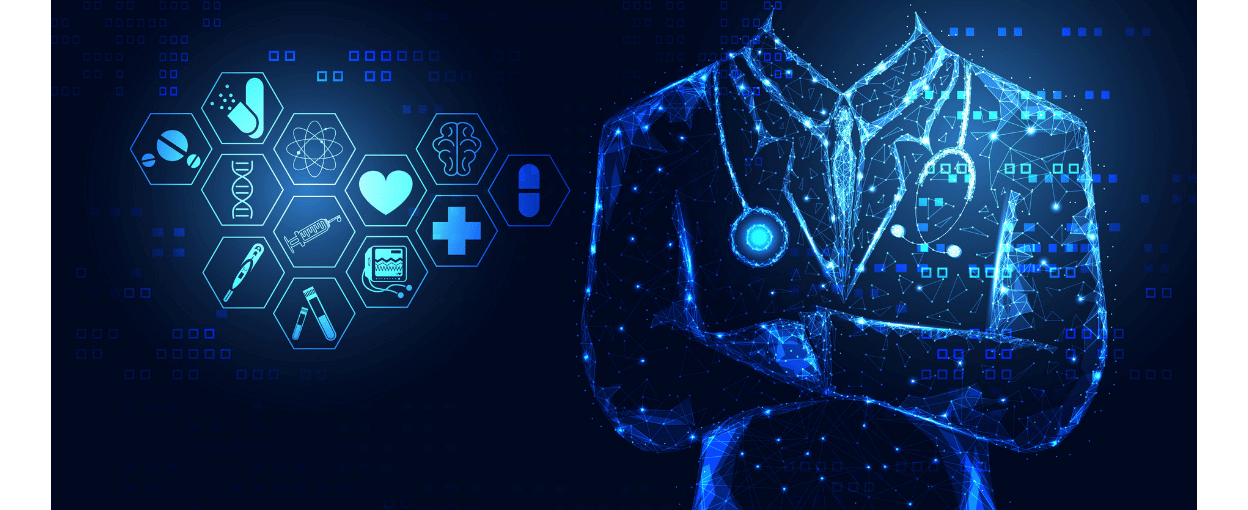 Technology is a big enabler for the healthcare sector. Technology helps in optimizing resource utilization, enhancing patient care, and ensuring compliance.
The ever-growing government regulations, technological advancements, and patient expectations have given rise to the need for continuous enhancement in technology.
This article discusses the major challenges healthcare clinics and medical care centers face and how efficient technology can help address these challenges.
Optimization of resources
Doctors, medical staff, caregivers, and equipment form the most vital resources for any healthcare organization. Therefore, ensuring efficient utilization of these resources is imperative for any successful organization.
In the U.S., there is an alarming shortage of medical professionals, which makes resource utilization even more vital.
Healthcare establishments rely on human intervention for resource allocation, typically using a spreadsheet or an unintelligent HMS. Unfortunately, such a strategy impacts the resource allocation process. The situation worsens in an emergency with the chances of staff being allocated to a patient without appropriate resource planning and documentation.
To address such issues, organizations need to start using intelligent software that can feed the data related to employees, like their qualifications and availability on a particular day in that software. The software can then come up with an optimized shift schedule and assign appointments ensuring resource optimization. Digicode recently worked on creating software that helps medical clinics in resource utilization.
Even in this current pandemic situation, such software can be modified to assign staff for COVID-19 and non-COVID patients.
Alignment of PMS to actual practice
Most healthcare sectors face trouble in fetching various records, patient's schedules, claims, and bills. Patient Management Software (PMS) integrates most of the tasks and gives instant access to patient information, medication details of each patient and updates charts and other information in one go. In addition, accurate billing and bookkeeping can help small clinics run the practice smoothly.
We have observed for many healthcare clinics, the PMS and actual processes are not aligned. This results in inefficient processes and works duplication as many processes or records are maintained in PMS as well as in spreadsheets.
We have worked with clients to align PMS with actual practice ensuring instant record transfer, excellent patient workflow, and reduce errors created due to inaccurate paper records. As a result, PMS enables hospitals to deliver precise and better-quality patient care.
Cybersecurity
Healthcare offers life-critical services to patients and has done many technological changes to improve treatment and patient care. But the major challenge among this sector is data security, as there are cyber threats that add some level of frustration among health care IT experts through:
● Ransomware
● DDoS attacks
● Fraud scams
● Insider threats
The healthcare sector should rely on techniques like tokenization, encryption, and dynamic data masking to overcome such issues. However, before implementing all such techniques, it is a must to do sensitive data recovery, to know the location of the entire data.
Unfriendly Interfaces
Healthcare technology has taken a giant leap, but still, one thing in the dark is the user interface. Too much data on the screen can make it difficult for the user to navigate, and such unfriendliness is of no use as it can take away the vital time of caregivers and doctors.
Simplicity and ease of use are the de-facto standards for every new product. Designing a good user experience can make a difference between success and failure for any healthcare technology.
Crafting a user journey, making the processes intuitive and straightforward, providing users with all the information required to make the right decision at the right time – are just necessary steps in satisfying your end-users and customers.
At Digicode, we understand the importance of usability and design to build successful products. Our team of designers and usability experts make and offer a best-in-class UI/UX practice.
Data integration from various sources
Healthcare sectors strive to keep them updated in the knowledge curve to render the best treatment. Also, healthcare leaders want to take advantage of big data and analytics to fetch actionable insights for speedy growth.
Lets' highlight some challenges which small healthcare centers are facing in the current era:
● No standard data format: This is one of the major hurdles, as, over the years, healthcare centers have collected tons of data, but some are not compatible with their system.
● Improper data handling: The employee who collects data is not the same one who uses it. Thus, chances of capturing essential details are missed.
● Data privacy and security misconception: This is another obstacle in data integration. Some small healthcare centers have incomplete knowledge of law and data privacy. Data should be safeguarded from tampering and illegal access. But sometimes, it is needed to share it, and both things can be tricky.
To overcome all challenges mentioned above, healthcare centers should work with custom software development companies to create cloud-based software applications and unified data sources.
Final Thoughts
Healthcare clinics, Medical, and Diagnostic centers must lower their administrative cost, and avoid costly errors. They can work with software development companies to develop customized software based on their needs to attain the desired efficiency and accuracy. This will help them increase patient retention and achieve their growth objectives.
Related Articles
Microsoft Software & Solutions