The Ultimate Guide with FAQs for Google Cloud Migration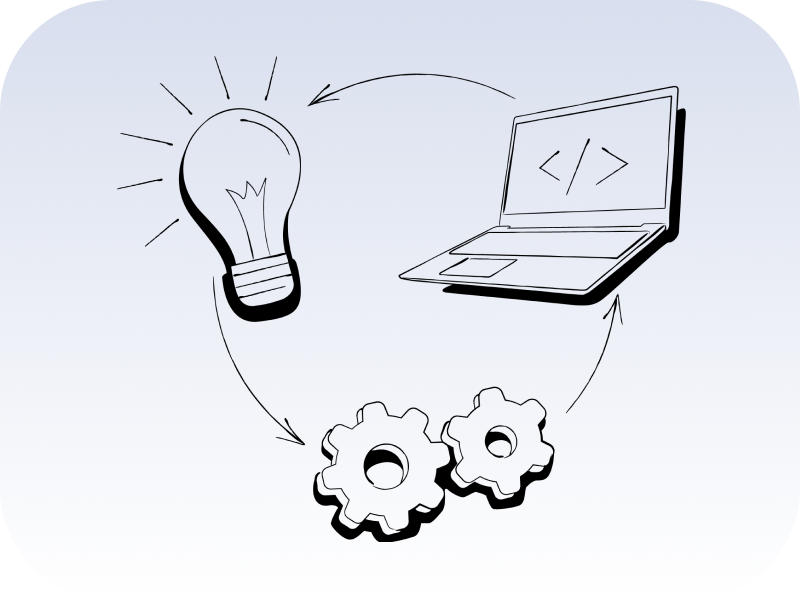 You're not alone if you're on the fence about migrating to the cloud. Over the last decade, cloud computing adoption has slowly risen among small and medium-sized enterprises, while many are still contemplating the decision. However, cloud computing adoption is a preferred choice in recent times, considering the IT cost reduction for businesses of all sizes and industries. The top reasons companies choose to migrate include scalability, effectiveness, faster implementation, mobility, and disaster recovery.
By 2025, there will be over 100 zettabytes of data stored in the cloud. For better understanding, one zettabyte is a trillion gigabytes! Plus, cloud data centers will process 94% of the workload in the future. Did you know that Google Drive is the most used cloud storage service globally, with over 94.44% share?
For companies who are facing challenges with their existing IT infrastructure and believe that cloud migration is the way ahead, here are some FAQs to help you get started:
When is the Right Time to Migrate to Google Cloud?
Every business has a different time frame in mind when migrating to the cloud. The core reasons to migrate include reducing your IT costs, improving security, increasing business agility, and enabling digital transformation. If you're on the path to accelerating business growth with new technologies and want to consolidate your data centers, it's a good time to migrate. Google Cloud Platform is a reliable solution to reduce downtime and lower data loss risks in the future. Also, if you're struggling with your existing cloud platform and need a more scalable and cost-effective solution, it may be time for Google Cloud Migration.
What are the Benefits of Google Cloud Migration?
Optimized Performance and Scalability – You can get better access to resources with Google Cloud Services. For instance, you can bolster existing resources, remove unnecessary ones, and add more as and when required. Horizontal scaling helps you elastically add or remove virtual machines. Vertical scaling helps you add more resources without any physical infrastructure.
Reduced Costs – Google Cloud offers various tools and pricing options to help businesses of all sizes reduce costs. For instance, you can apply sizing recommendations for Compute Engine instances and pay accordingly. You can also analyze your billing reports to determine the Google Cloud products you use most extensively and study your spending trends. GCP also offers sustained use discounts that apply automatically.
Enhanced Flexibility and Reliability – You can modernize any traditional or on-premises applications with Google Cloud Platform and simplify the process of re-architecting the apps in microservices on the cloud. Your Google Cloud Platform ensures higher uptime, and if a data center is unavailable for any reason, the system immediately falls back on the secondary center to avoid any interruption in service.
Assured Hybrid-Friendly Models – Many businesses prefer a hybrid cloud model, and thus, Google Cloud services offer a hybrid-friendly design. You can leverage the scalability and security of the cloud while maintaining your infrastructure on-premises. You can even combine the fast performance of your local disk-based storage with the capacity, scalability, and cost savings of cloud storage.
What cloud migration tools does Google Cloud provide?
Google Cloud Services provide various migration and modernization options with the latest tools and technologies. The best tools for data migration include BigQuery Data Transfer Services, Database Migration Services, Oracle Workloads, Microsoft SQL Server, and Storage Transfer Services.
For application migration, the top tools include Cloud Foundation Toolkit, Migrate to Containers, Migrate for Compute Engine, RAMP, SAP on Google Cloud, and VMware Engine.
Google Cloud's modernization solutions include Data Centers, Data Warehouses, Mainframes, Data Lakes, and Windows.
What is the cost of Google Cloud Migration?
Google Cloud charges for resources like compute engine instances, networking, storage, etc., necessary for migrations. For example, the compute engine resources are billed per second with a minimum usage cost of one minute. During migration, customers will incur expenses for computing VMs, VMs storage, network traffic and cloud storage.
The migration costs will depend on the size and workload of your business. Ideally, for small workloads, the prices are between $5000 to $15,000, and for medium or large workloads, they range between $20,000 to $500,000.
You can connect with the Digicode team for a customized quotation for Google Cloud Migration Services. Know more about Google Cloud Platform Services offered by Digicode
Should you Migrate to the Google Cloud from AWS?
Google Cloud Platform (GCP) beats AWS with better costs and discounts. Businesses are migrating from Amazon Web Services to GCP for three reasons – simpler networking, easy scalability, and cost benefits. Many users have also vouched for Google's exceptional customer service and partner programs. If you're looking for an opportunity to cut costs, Google Cloud's storage prices are up to 20% lower than AWS, especially for businesses with large amounts of data.
Google Cloud also offers better flexibility and greater opportunities for Compute instances customization. Suppose you're looking for an easy-to-use, intuitive, and innovative cloud platform with AI/ML innovations and enhanced security. In that case, you should consider migrating to the Google Cloud from AWS.
How is Google Cloud in comparison to Azure?
Cloud computing is now a vast ecosystem of technologies, providers, products, and services. According to Gartner, the worldwide public cloud services market will grow 17% this year to reach $266.4 billion. While there are many cloud service providers, the three industry giants that own maximum market share includes Google Cloud Platform, Amazon Web Services and Microsoft Azure.
Both Google Cloud and Azure offer 100s of market-leading cloud products for LaaS, PaaS, and SaaS solutions. In addition, both feature in the top 5 public cloud infrastructure providers and makeup 80% of the IaaS market.
Google Cloud provides the most advanced hybrid and multi-cloud platform – Google Anthos, and strong support for containers and Kubernetes. GCP is also more cost-effective than Azure and offers various discounts for sustained usage. Azure can have a steep learning curve, especially for users who don't have a background in Microsoft technology. Comparatively, Google Cloud shines in its storage pricing and ease of use.
The flexible pricing helps GCP compete with Azure and offers Network Service Tiers to optimize your network on performance and price.
How to Measure the Success of Google Cloud Migration?
Every cloud migration is different; you may move one application to the cloud or your entire infrastructure. But companies often wonder, how do you know if your migration was a success? Some businesses have a misconception that when the migration work is complete, it's a success. However, many more things will define your migration's success other than when your last file is migrated! Some of these include:
Business Impact – Notice the differences migration has brought to your business and determine if your costs have aligned with your expectations. If you have peace of mind related to disaster recovery and backups, it's a sign of success!
Project Timeline – It's essential to establish and track your Google Cloud Migration timelines and determine whether they were met and why. Your Google Cloud Partner will build milestones and goals, including preliminary deployment, QA testing, and a go-live date. Completing the migration on time is a sign of success.
User Experience and Adoption – For any Google Cloud Migration, user adoption is a critical step. If your users are frustrated with their experience using applications on the cloud, your migration wasn't successful. On the contrary, if your users are content with the Cloud solution and use it readily, your migration was successful. Therefore, ensure that the migration offers the same or a better user experience.
Performance – You can track the performance metrics at the user, server, and application levels. It can include memory and CPU usage, processing duration, application availability, and network response times.
Security – Your security-oriented metrics should include access control, security incidents, vulnerability, time taken to detect, resolve and contain and the vendor security ratings and response. Security is at the forefront of cloud migration, and you should track its success from the start to after you go live.
How to Find the Right Google Cloud Partner?
Choosing the right Google Cloud Service Provider can make or break your migration. It would help if you looked for a Google Cloud Partner that offers the relevant skills, expertise, and experience to help your business with the Google Cloud Migration Services with minimum risks and maximum productivity. An excellent place to start is to check the Google Cloud Partners directory and look for the badges that align with your requirements. Then, you can filter the thousands of partners by region, product, expertise, and specialization. Partner confidently and choose someone with the technical and management skills to handle your migration with the right capabilities. The expert advice also helps you redefine what's possible on the Google Cloud Platform and accelerate your time to implementation.
Above all, the right Google Cloud Partner will help you drive business growth with better savings of time and resources.
With the right partner, you're on the way to success, scalability, and profitability. Whether you're beginning your digital transformation journey or stuck in the middle, Google Cloud meets you wherever you are and helps you move forward with flexibility and agility. Digicode is happy to be your trusted Google Cloud Migration Partner.
Kickstart your migration journey with our experts and let your business fly high.
About Digicode
Google cloud platform consulting services offer a wide range of Google Cloud solutions that help you modernize Infrastructure to accelerate customer experience and digital transformation.

As a Google cloud service provider, our team of GCP-certified engineers offers end-to-end multi-cloud design, migration, and management with full consideration of security, scalability, and cost-efficiency.

Our engineers are constantly training and using best practices to make sure that our clients take all the advantages of GCP products.
Please contact us at [email protected] to learn more about Digicode Google Cloud solution capabilities and our expedited approach.
Related Articles