Looking for a dedicated team to meet the evolving project needs? Meet the talent shortage of Technology resources with our IT Staff Augmentation services.

At Digicode, our IT Staff Augmentation services help you get the technical skills you require. We provide top-rated resources which become an extension of your own team, fully accountable to the project.

Our employee centric policies and superb work environment ensures our employees are happy, stay with us longer and recommend us to their friends and family. Testified by our high eNPS (Employee Net Promoter Score) score of 78 which is 43 points higher than the competition.

At Digicode, we provide an extended IT team for innovators to overcome technology talent crunch. Our IT Staff Augmentation services deliver verified and skilled resources with cross-functional expertise. Our comprehensive process includes candidate background check, CV screening and technical interviews ensuring competent resources are delivered to you.
Our Offerings
Developers
UX and UI Designers
Testers
Software Architects
DevOps engineers
Test Automation Engineers
Business analysts with various specializations
Integration engineers
Data Architects
Data Scientists
Our Engagement Model
Model
Full Package
What you Get
Dedicated recruiter and flow
More candidates and closed positions
Quality PR and Marketing on the market
Predicted timeline of recruitment
Risks of not completing the trial month are covered by Digicode
Benefits
More candidates and closed position
Tech Screened Candidates
What you Get
Screened CV and Matrix
Verified candidates
Risks for not passing the trial month are covered by Digicode
Benefits
Less dependency on customer availability
Provide CVs
What you Get
Benefits
10% of candidates like to talk directly with the client from the first stage
Fastest Process
Scope of Utilization
Enterprise Platforms
Building Enterprise Platforms
Digital Banking
Microsoft
Salesforce
Cloud
Critical Services
Cloud/DevOps
Security
Operations Support
Application Support
Intelligent Enterprise
Big Data
Data Science
AI/ML
GDPR
DLT
Technical Solutions
Architecture
SME, Business
Software Development
Quality Services
Research & Development
Incubation
PoC
Robotics
Emotional Intelligence
AR/VR
Experience Design
Design Thinking
Design Strategy
Design Iteration
Design Delivery
How we Minimise the Churn
87% of employees recommend us to friends indicating satisfied employees. We at Digicode believe that the successful execution of an IT Staff Augmentation project depends on the competent, stable, settled and a happy IT team. We invest heavily in our people to ensure our clients can rely on us to power long-term relationships and programmes of work.

We provide a stable work environment and superb benefits package in the form of medical insurance, kids' insurance, gym facilities and other perks. "42 Stairs" – Our Learning Management System ensures continuous education (FE, BE, Devops, Gamedev) and provides great opportunity for personal development.
Why use IT staff augmentation services?

Software development staff augmentation is one of the most flexible and effective mechanisms for increasing the efficiency of recruiting. It opens up very significant opportunities for hiring.

Save money and time. IT staff augmentation services will help to reduce operating costs and increase profits.
Access to external resources. Working with an external team gives you access to world-class talent on other markets.
Independence. Delegation of tasks reduces the company's dependence on individual employees. For an IT staff augmentation company, business is a business, not a profession. To remain competitive, they will control the quality of the services provided. Achieving this approach on the part of internal employees can be challenging.
Reduce the management burden. Fewer hiring tasks are performed within the company. The less management needs to be engaged and the better it can concentrate on developing core business areas.
Keep compact. It is beneficial if you do not want to maintain a large staff and create a complex corporate structure. IT staff augmentation solutions can also be used to reorganize a business or optimize operating costs.

As a provider of IT staff augmentation services in USA, our team has many years of practical experience in programming, system architecture, and software design, as well as technical consulting. For startups, small and medium-sized companies, Digicode is not just an IT staff augmentation service provider, but also a technology consultant, business partner, and trusted advisor.

Is IT staff augmentation services more expensive than an in-house professional?

Absolutely not. Let's calculate the cost of hiring a senior developer for the year by region. On average, there are 250 working days a year with a duration of 8 hours. Thus, the cost of the senior developer is:

North America: $190,000-$280,000
Central & Eastern Europe: $116,000-$152,000
Latin America: $82,000-$138,000
South Asia: $58,000-$102,000
Southeast Asia: $68,000-$118,000

You can compare it with software development staff augmentation rates by region according to the Accelerance report.

As you can see, even IT staff augmentation services in USA are more profitable than in-house employees. If you choose a technical contractor from another region, then the cost will decrease significantly.

What is the best way to find a reliable IT staff augmentation company?

An IT staff augmentation company is not just about pay-and-receive service providers. There are such, but they are in the minority. The main goal is to build long-term relationships to grow, develop, and transform the product in partnership.

Selecting the wrong technical partner, who lacks the necessary knowledge and experience to create a working product, you risk delaying go-to-market and getting a non-working product.

This checklist will help you quickly determine whether the selected IT staff augmentation service provider is right for you or not. Download the spreadsheet to your computer and fill it out.

What does your software development staff augmentation process flow look like?

The IT staff augmentation solutions at Digicode looks as follows

Recruitment. You describe job vacancies and briefs for us. We select suitable candidates and interview them. Then we send you the best CVs and schedule a final interview. If necessary, the candidate can complete test assignments. Finally, we have an interview with the candidate and, If your feedback is positive, the candidate receives an job offer.
Onboarding. In this stage, we plan, train new team members, set up key working processes and tools.
Operate. It's a team stabilization period: processes are streamlined. Operation at full capacity and scale on demand.

How do you minimize the churn?

We recognize the importance of a stable, productive, happy engineering team. We invest heavily in our people to ensure our clients can rely on us to power long-term relationships and programmers of work. As an IT staff augmentation service provider, we offer:

stable international company
great senior management team
superb benefits package
accommodating and flexible employer during Corona items
87% of employees would recommend the company to friends
the 42 stairs – internal expert community
great opportunities for professional growth
very close and goal-oriented relationship with employees
high "returners" rate

How does my company communicate with augmented staff?

At Digicode, we have a proven approach of IT staff augmentation solutions to establish interaction between an external team and an internal one. We're an Agile programming and SCRUM oriented company, so we are big fans of Jira to control work assignments, follow team progress, track bugs and manage issues. But we're open to using some different project management tracking software.

To work effectively in different time zones, we set up KPIs and deadlines. Also, we have online standups, weekly meetings, sprints meetings for the whole project team in which you can participate too.

Could I see your staff augmentation contract template?

Of course. Contact us and we will send a draft of the IT staff augmentation services contract. However, each company and project is unique. We can draw up the final edition once we have a few sessions to identify how many and what kinds of professionals you need.

How much does IT staff augmentation services in USA cost?

IT staff augmentation costs based on the team size, required professionals, skills grade, location and contract term. Digicode IT staff augmentation solutions are priced as multiple talents, rate and period according to a contract term. Contact us to get an estimate for your project.
Allied IT Staff Augmentation Services
What Our Clients Say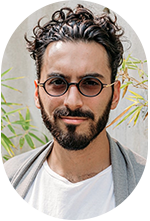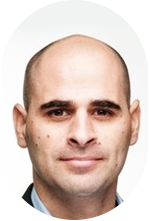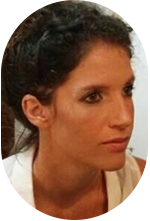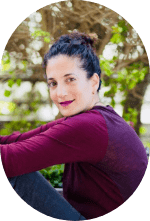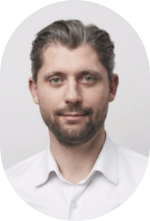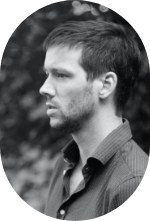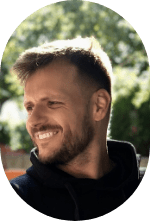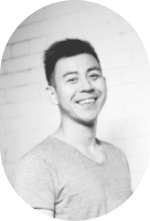 Founder + CEO at Treedom
I'm inspired by our relationship and look forward to continuing our shared story. Thank you to Digicode for committing to the Treedom journey

Principal scientist and AI group manager at Microsoft
We were able to focus on the unique value of our AI experts while maintaining professional excellence in the development cycle by working with Digicode.

Product Manager
Digicode team, always deliver on time and with high quality. From customer journey through the online system and into the data warehouses.

Principal at Microsoft
Digicode proves being a reliable partner which is always there for you. They solve problems efficiently and are pleasant to work with.

Co-Founder, Modum AG
These guys are Professionals, they developed an MVP for one of my projects. Well done, guys!

CEO, We Are Owners SA
It was a pleasure to work with a very professional team. There is always someone available to discuss the project, or to execute the decisions made. I will work with them again.
Inventor bopy
Digicode team got very fast essence of what the app should do and launched it smoothly. I also appreciate them for their pragmatic and open approach.
Co-Founder and Product Developer, Thought & Function
We've been very happy working with Digicode. They've responded quickly and provided us with numerous high-quality candidates when needed to scale..